Sagittarius Horoscope for March 2019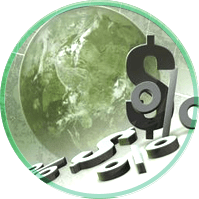 Finances
You will earn good income in this month and your work will be well rewarded. On the other hand expenses will also rise. Maintain a balance and you will do that very easily. In matters of finance you will get support from various quarters. Gains in property matters are indicated as Jupiter is aspecting your fourth house owned by Jupiter itself. You may invest in acquiring new vehicle after 22nd march as well.You may do well in stock market also. Time is good to save some money for the future. Business people will have foreign relations which will be of immense help in their business.
Career
Your work will be appreciated and rewarded also but beware of your adversaries which may harm you. You have an excellent reputation with your seniors so rely on your own instincts and don't indulge in bad words with anybody which might affect you. You may get new opportunities or may get a promotion in your existing workplace. You are a person who is not easily bogdown by anybody. Concentrate on your strength abilities to move ahead of others.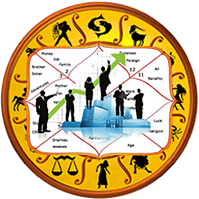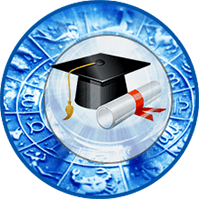 Education
You are determined a lot and your focus on studies should be complete. Don't waste time on leisure activities. Success will come to those who work hard and today smart work is also the need of the hour. Be thorough with your study material and take help from your superiors or teachers. Don't let others spoil your precious time. You also need to shed laziness to get the desired results. Your ambitions are very strong but your actions are not matching so try to bring balance and raise your standard.
Health
Conjunction of Saturn and Ketu in your lagna may create some health problems so take very good care of yourself. Tiredness, lethargy may crop in. You need to stay fit and make a schedule to exercise or visit a gym. If you face any health issues you should get proper medical help and don't ignore it. Your sign is firey and you have the capability to bounce back quickly. Don't indulge in any kind of junk food or drinking habits as this is not very favourable for your health. Your health issues, if there are any will get resolved after 30th march.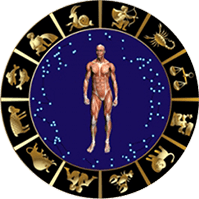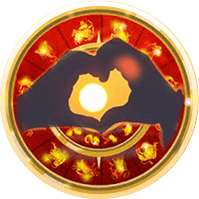 Love Relationships
Your love relationship will blossom in this month, you may go for an outing with your loved one. Take your wife or fiancee to movie or place of entertainment and enjoy a blissful time. Those who are single can get married with loved one's. Your relationship will blossom in this month and any disagreement will be resolved.
Family
Take care of your elders in the family, if there are any health issues take them for a proper check up. Relations with your life partner will be good and he or she will completely support you.There may be issues with your siblings which need your attention, try to resolve them as otherwise it may give tensions in the family life. Overall the atmosphere in the family is good. You would also spend on outing to keep family happy.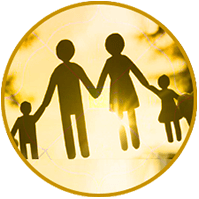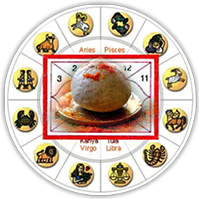 Remedy
Distribute bananas among the poor and worship Lord Vishnu.