Manglik Analysis For Your
Are you Manglik? Worried about the effect it will have on your married life? Well, stop worrying cause all your questions will be answered in this report.
Manglik Dosha is not as simple as you think it is. A lot depends on how the dosha is formed and what other planets are influential in your kundali, where Mars is placed and so on.
What you need is a careful analysis of your kundali to tell you what Manglik Dosha means for you.
If you're Manglik, this report will tell you in detail what you can expect, and also tell you what you must do to reduce the impact of the dosha.

Comprehensive Manglik Dosha Analysis
No more having to fear Manglik Dosha. This report will go beyond the basics and give you a complete analysis. It will tell if you if any beneficial or adverse combinations are present in your kundali.
Take a look at what you'll get
Your Manglik Analysis Report Gives You


| | | |
| --- | --- | --- |
| Basic Astrological Factors | Manglik Dosha In Lagna | Manglik Dosha In Navamasha |
| Manglik Dosha From Moon | Manglik Dosha From Venus | Manglik Cancellation Combinations |
| Detailed Interpretation of Your Manglik Dosha | Effect of Mars in The Kundali | Remedies For Manglik Dosha |
| Effects of Your Lagna | Effect of Mars's Relationship With Lagna | Remedies Through Donation |
| Fasting Remedies | Gemstone Remedies | Vastu Remedies |

If you're Manglik, you really must get this report because it will tell you everything you need to know about your Manglik Dosha.
Get It In Your Language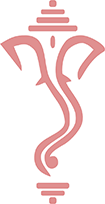 See A Preview
Want to see what kind of horoscope you'll get? Click on the icon below and see a sample PDF file containing a sample horoscope in English. Your similar horoscope will be delivered to you in your chosen language.

See A Preview
Special Limited Time Price

Only INR.269/US $5.5
Pay through: Credit/Debit Card, Netbanking or Paypal

Built By The True Experts

Astrobix.com is built by veteran experts in Vedic astrology and astrological programming. With over 17 years of experience, we are the most popular creators of astrological tools in India.