Lucky Mantras For You
In Vedic astrology Mantras have a very special place. Mantras unlock the cosmic vibrations that have the power to enhance or modify the influence of the planets on you.
That's why Vedic astrology strongly advocates remedies by Mantras, and the chanting of mantras to improve one's luck and fortune.
Yet, not every Mantra is suitable for everyone. It is important to look at the kundali and then decide which mantras to chant so that there will be a positive impact on your life and your fortune.
Get All The Lucky Mantras
This report will analyze your kundali thoroughly and then find which mantras are lucky for you. It will not only give you the mantras, but also tell you the proper method and the time to chant them to get the best results.
Take a look at what this report contains
Your Mantras Report Gives You


| | | |
| --- | --- | --- |
| Mantras for your Lagna | Mantras for your Rashi | Mantras for your Nakshatra |
| Mantras for your Rashi | Mantras for planet that need strength | Mantras for your Mahadasha |
| Mantras for happy family, life, business | Proper method of chanting mantras | |

Do not buy any gemstone without getting this report, because it can give you a deeper insight on how the gem will affect you.
Get It In Your Language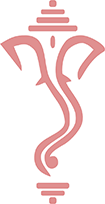 See A Preview
Want to see what kind of horoscope you'll get? Click on the icon below and see a sample PDF file containing a sample horoscope in English. Your similar horoscope will be delivered to you in your chosen language.

See A Preview
Special Limited Time Price

Only INR.249./US $5
Pay through: Credit/Debit Card, Netbanking or Paypal

Built By The True Experts

Astrobix.com is built by veteran experts in Vedic astrology and astrological programming. With over 17 years of experience, we are the most popular creators of astrological tools in India.