12 Months Astrological Financial Analysis

Financial planning can help you create a better future for yourself and for your entire family.
Don't you want to know what the stars say about your financial prospects?
If you know what's in store for you according to Vedic astrology, you can use this information to make better decisions and create a better future for yourself.
In this report, you'll get your comprehensive financial analysis for the next 12 months.

Push your finances in the right direction
Astrology will tell you where you money will come from, and where it will go.
It will warn you about the dangers, the pitfalls and the challenges that you will face in securing your financial goals.
It will show you the opportunities, the methods and the systems that can help you make more money.
Not only that
Gives you a datewise review of your changing financial position according to astrology.
Analysis of fluctuation in your finances.
The impact of planetary dasha on money situation.
Time periods when you need to be more careful with money.
Get Remedies For Doshas (Blemishes)
Want to achieve more success? Vedic Jyotish can help you. We give you easy to do astrological remedies that you can do to make your planets more favorable.
Get It In Your Language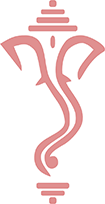 See A Preview
Want to see what kind of horoscope you'll get? Click on the icon below and see a sample PDF file containing a sample horoscope in English. Your similar horoscope will be delivered to you in your chosen language.

See A Preview
Special Limited Time Price

Only INR.269/US $5.50
Pay through: Credit/Debit Card, Netbanking or Paypal

Built By The True Experts

Astrobix.com is built by veteran experts in Vedic astrology and astrological programming. With over 17 years of experience, we are the most popular creators of astrological tools in India.