Cancer horoscope for July 2019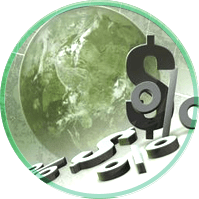 Finances
This month will shower gains on the financial front as the 2nd Lord of Money sits in the 11th house of gains and Venus, the Lord of Gains will move to its own house on 11th of July. Your gains will be substantial, whether in business, in job or profession.
The middle of the month is likely to bring expenses, so take due diligence. Decisions should be weighed properly and taken. Take expert advice before investing money in any instrument.
Career
There may be challenges this month as the Lord of Profession is sitting in 12th House with Rahu. It means that any new method or expansion plans may backfire.
You should resolve differences with colleagues and associates very tactfully. You may receive a promotion or raise and appreciation of your seniors. You will also receive new offers.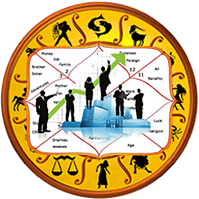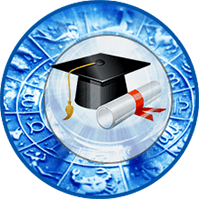 Education
You are focused on your education. You will concentrate more on studies and will be successful in whatever field you choose. Students who are in engineering or technical background will be more successful.
Seeking admission in foreign universities will be a good idea and you will meet success. Financial management will also be in the limelight. Those appearing for competitive exams will have to do hard work but will ultimately be successful.
Health
Take extra care of your health, especially after the 15th of July. You may require proper medical advice. You should also take care of your diet.
Try to avoid junk food. Make a daily schedule of Yoga and Pranayam to remain fit. You should also try to not indulge in or undertake an extra load of work and have a restful sleep.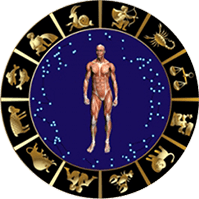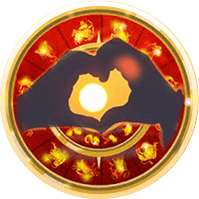 Love Relationships
You need to be careful in your speech or else it may spoil your relationship. If you take care of this, you will be able to maintain your relations very well. You should wait for sometime before getting involved in any new relationship this month.
You can also go for an outing with your loved ones which will help develop a better understanding between you two.
Family
You will have the support of your life partner and plan an outing with family. Your children will make you proud. You married life will be better with attraction towards each other. You can plan for a child this month.
You will also receive help and support of your parents. The atmosphere at home and with the family will be harmonious.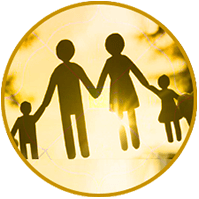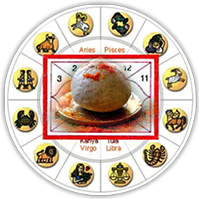 Remedy
Donate sweets to poor children.
Recite "Om Namah Shivay".