Aries horoscope for July 2019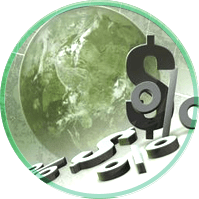 Finances
The month of July favours finances. Your 4th Lord, Moon, is exalted in 2nd House at the beginning of the month. It indicates good income from property related transactions. Jupiter, aspecting the 12th House, indicates that you will have income through international connections.
Don't invest your money in any speculative activities. Consult an expert before investing. Your prospects of financial expansion will be increase this month.
Career
Presence of Rahu in 3rd House indicates that those in IT or software will do well. Saturn's presence in 9th House indicates frequent long distance travel for work.
Those in job will be appreciated for the quality of their work. Avoid confrontations. You may get promoted to a higher position and new offers will also pour in. Those in business will get good results and may expand their activities.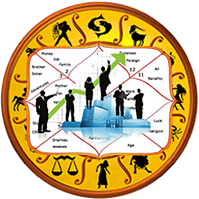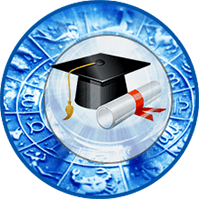 Education
Sun, your Lord of 5th House is well placed in the 3rd House. This is an indication you will do well in competitive exams. You are confident and up for any challenge. Your results will reflect your hard work.
Students who are appearing for engineering and medical courses will be successful in securing admission at reputed institutions of their choice. Students should choose a stream of their choice and not under any pressure or influence.
Health
Work pressure makes it necessary to keep fit. You may feel fatigued due to excessive traveling. Take good care with proper diet, even when you are away from home. Avoid junk and oily food and stay away from alcohol.
You should also be careful while driving as there are chances of accident in the second half of the month. Take the necessary precautions, your health will be fine.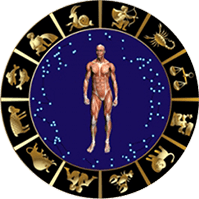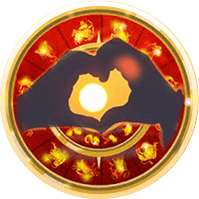 Love Relationships
Do not get involved in extra marital affairs. Chances of getting exposed are high as your Lagna Lord is debilitated in the 4th House and aspecting the 7th House. Clear any misunderstanding with your partner and be honest about your commitments.
Those of you who are single may tie a knot.
Family
Good time with children and family. Your children will impress you with their academic performance. You should take care of minor symptoms for cold, cough and fever. There are indications that a new member will be introduced to the family by the end of this month, if you are expecting.
Differences with your parents must be resolved. Take good care of them and if they need any medical help or assistance, it should be given on time.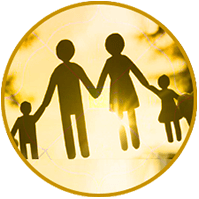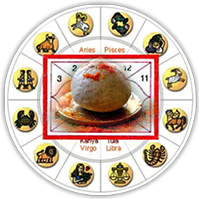 Remedy
Distribute sweets to poor children every Tuesday.
Recite "Hanuman Chalisa" and visit Hanuman Temple every Tuesday.