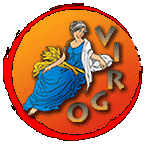 Your birth ascendant is Virgo and today is Thursday. This day is favorable from financial and business viewpoints. In case you are calm, quiet and confident, then you may go ahead with financial investments in various fields today or may earn profit through prior financial investments as well.
This is a good day for business of silver and silver ornaments. There is also a potential of profit in the trading of horses and birds. Money lenders too will be able to get a good return on their investments today.
Today is a good day to earn profits by performing religious rites. Priests and lecturers will be able to increase their earnings today.
You will earn good profit through the business connected with operating parking areas for vehicles this day. Those persons who are occupying higher positions may be profited through their secretaries or by giving valuable advise, opinion etc.
You may also profit through various financial dealings such as investment in shares, operating a bank etc. Yellow is your lucky color for today.