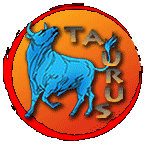 Your birth ascendant is Taurus and today is a Thursday. Today will be a profitable day for you, but you need to remain alert. Do not enter into any fresh financial investments. Keep a close watch on your prevailing investments. It is also your responsibility to analyze what should be done in the future.
Yet, a few areas for making investments are open for you. You may invest in areas connected with the holy waters like the rivers and the sea. Whatever other businesses relating to water seems to be profitable to you, you may invest in those. You may also buy shares from the companies connected with such areas.
In case you possess enough manpower and finances, then you can try your hand at the business of money lending, as it will give you good profits. It will be highly favorable for you to start your business/investment in these areas today. If you will remain alert, then you will pass this day comfortably and profitably.