Daily Financial Predictions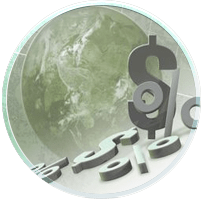 Financial Analysis Every day
Vedic Financial Analysis checks the suitability of a day for financial transactions for people of each Ascendant. The lord of the day and the lord of the Ascendant need to be in agreement to derive maximum benefits from financial transactions.
Through this analysis you can discover whether this a day to spend, save or hold.
If you don't know your Ascendant, you can find it from here.
Select your Ascendant (Lagna)
Scorpio Financial Analysis For 13 August, 2017
Your birth ascendant is Scorpio and today is Sunday. The success and profit you are likely to have today purely depends upon your efforts. In case you want to go for any form of financial investments today, then it should not be merely on the basis of hope or based on the advice of other, but on factual and realistic considerations.
You may earn good profit through the business of wheat today. You are likely gain from businesses connected with orchards and concerned businesses.
Your relation with a minister or a powerful person may help you in obtaining profit this day. Getting involved in business connected with various types of materials made from ivory may give you good profit. Likewise, entering into business concerning manufacture and sale of various types of artificial teeth may prove to be profitable for you today.
Other profitable businesses today include business of brass things, fruit products like jam, jelly, juices, fruit pulp etc. Garment traders and manufacturers will also have a profitable day today. More so if they are in the trade of coarse garments like jeans, etc.
In case you can use either brass or smoke color in your business, then it will be highly beneficial for you.
Want Financial Predictions for Another Date?