12 Months Health Analysis
Are you worried about unstable health and health related issues that could create a problem for you in the coming days?
You can get insights from Vedic astrology and plan your life better keeping your health risks in mind.

If you're aware already about the periods when you'll be extra susceptible, you'll be able to take precautions and protect yourself from problems.
The 12 month Health horoscope will give you a period-by-period review of your health and will also tell you what conditions threaten you, and how robust you'll be.

Take Charge of Your Health Yourself
Astrology can tell you whether your constitution will be stronger or weak, and the type of diseases that can hurt you.
If you're pre-informed you can take more intelligent decisions about your daily routine, make better travel and business plans and take precautions that protect you.
Not only that
Gives you a datewise review of your changing health risks according to astrology.
Analysis of fluctuation in your health.
The impact of planetary dasha on your health.
Time periods when you need to be more careful.
Get Remedies To Doshas (Blemishes)
In Your Finances
Want to achieve better health? Vedic Jyotish can help you. We give you easy to do astrological remedies that you can do to make your planets more favorable.
Get It In Your Language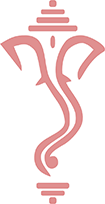 See A Preview
Want to see what kind of horoscope you'll get? Click on the icon below and see a sample PDF file containing a sample horoscope in English. Your similar horoscope will be delivered to you in your chosen language.

See A Preview
Special Limited Time Price

Only INR.249./US $5.5
Pay through: Credit/Debit Card, Netbanking or Paypal

Built By The True Experts

Astrobix.com is built by veteran experts in Vedic astrology and astrological programming. With over 17 years of experience, we are the most popular creators of astrological tools in India.