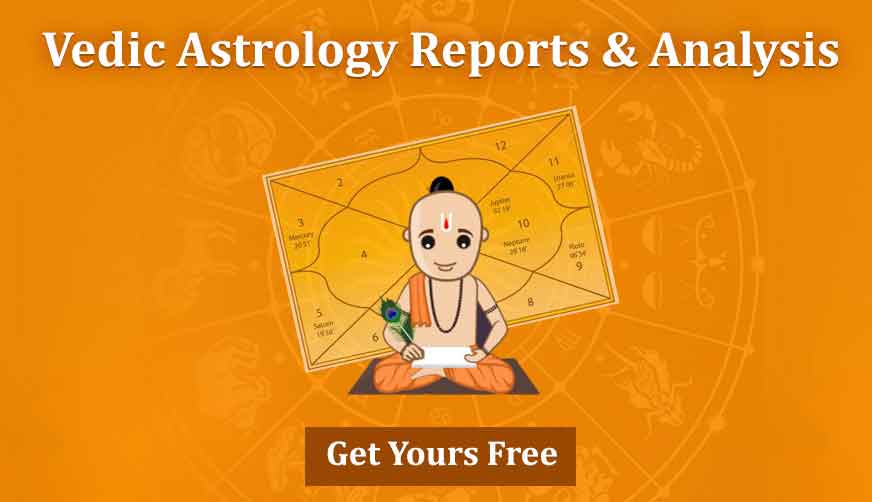 Akshaya is also known as Akhatrij. Akshaya Tritiya is celebrated during the Hindu Tritiya Tithi of Vaishakh Month. Hence it is also known as Vaishak Tritiya.


As per scriptures the benefits from any task started on this day never end. The word Akshay means that never ends and which will never end. As per Hindu Religion this auspicious day improves a person's luck and success.


There is no need to verify Panchang to start any good task on this day as this day is so auspicious that the entire day itself is considered to be an extremely good Muhurta.


This day is excellent for buying property, gold, silver or land. This day is also very good to buy diamonds and jewelry.


Hinduism believes that the beginning of the Treta Yuga was from this day. It is believed that on the day of Akshaya Tritiya, the river Ganga arrived on Earth, hence Ganga Snan and Ganga Pujan has special significance if performed on this day.


According to astrology, the Sun and the Moon are located at its highest point on this day. This day is also celebrated as the day signifying fresh crop yield.


On this holy day, donations of utensils, sweets, watermelon, muskmelon, milk and curd rice is considered to be very beneficial.
Relation between Akshaya Tritiya and Panchang
Akshaya Tritiya has been given great importance in astrology. This third day of the Shukla Paksha of Vaishakh month is considered very auspicious for selection of date and Muhurat as per Panchang. Receive neverending benefits from any tasks undertaken on this day.


Hindu Religion gives a lot of importance to selection of Muhurat to start any task.


The strength of auspiciousness of any work is also decided by Muhurat.


On the other hand there are some festivals where the entire period of festival is considered to be an auspicious time. They come under the category of Abuj Muhurat, Akshaya Tritiya is one such festival amongst them and is also called the Abuj Muhurat period.


Akshaya Tritiya is an Abuj Muhurat period, there is no need to specifically look for Muhurat on this day. Any auspicious task can be commenced on this day without checking for Mururat, this in turn increases the importance of Akshaya Tritiya.


Because of the auspiciousness of this festival, on this day auspicious activities like weddings, Griha Pravesh, commencement of house work, starting new work or starting a new business etc. are done.


If a person is not able to find an auspicious date to perform a task then that task can be done on the day of Akshaya Tritiya.
Purchase of new items in Akshaya Tritiya
Purchasing new items on the day of Akshaya Tritiya is considered auspicious. It is considered good to buy:
gold


silver items


ornaments
The acquisition of a new item on this day is supposed to bring in auspiciousness. Similarly purchasing any of following increase the auspiciousness of that object:
vehicle


house


clothing


jewelry etc.
Akshaya Tritiya Puja
Along the lines of the name of this festival, as per its meaning this festival signifies the one that cannot be defeated and leaves behind same auspicious impact on people's lives. Snan, charity, fast, yagna etc done on the day of Akshaya Tritiya has special importance. Charity, worship and penance observed on this day can absolve a person from all his sins.
On the day of Akshay Tritiya:
Take a bath, finish all work before the sunrise during the Brahma Muhurta should resolve to observe a fast thereafter.


If one cannot fast then the person should start the day with a resolution of purity and integrity.


Go to the temple and worship Lord Vishnu idols or images.


Bathe Lord Vishnu with Panchamrita, offer aromatic objects, sandalwood, garlands etc. Lit a lamp or an incense stick in front of Lord Vishnu.
As per capability barley, sattu, rice, cucumber and gram dal should be offered while and worshipping Lord Vishnu and Goddess Lakshmi. Vishnu Katha, Vishnu Sahasranamam etc.
Once the Puja is done food should be offered to the Lord and and the Prasad should be distributed amongst all the people. Food should be offered to Brahman. Prasad should be eaten by one after the fast is over.
Impact of Akshaya Tritiya on Folk People:
Akshaya Tritiya is deeply connected within the life of Folk People. Fold People consider this festival, the symbol of good luck and prosperity. People don't have to check Panchang and can start any new auspicious task at any time during this day. It is believed that any task started on this day will bear fruitful results.
On this day farmers and others will try to ascertain how will the coming year be for them and identify auspicious time periods for that. On this day items such as utensils, sweets, watermelon, melon milk curd rice are also distributed.
Lord Shiva and Goddess Parvati as well as Lord Vishnu and Goddess Lakshmi are worshipped. On the day of Akshaya Tritiya, rice and moong khichdi are made primarily for eating in Prasad form.
Importance of charity in Akshaya Tritiya
Following Items should be given to Bhraman:
cloves


fan


khadau


umbrella


sattu


cucumber


melon


fruits


sugar etc.
On this auspicious day, things like food, clothes, etc. are donated. At this time, it tends to be very hot, it is auspicious to donate umbrella, fan, cool water, etc. all the things that can cool down the atmosphere. Apart from this following items can also be donated:
barley


wheat


sattu


gram


curd


rice


khichadi


sugarcane juice,


cold drinks and milk made substances,


gold


clothes, etc.
Religious Importance Of Akshaya Tritiya
Many religious mythological stories are associated with the Akshaya Tritiya festival.
Mahabharata narrates a story where it is mentioned that Lord Krishna the Lord of Pandavas takes the Akshaya form i.e. indestructible form.


On this day, Sudama receives a handful of roasted rice near Shri Krishna


On this date, Lord Nara-Narayana, Parasurama, had donned the Hayagriva Avatar. This day is also known primarily as Parshuram Jayanti.


On this day the Ganges river had descended on earth.


According to a mythological tradition, the beginning of Treta Yuga was also from this day.


On this day, the hallways of the famous shrine Badrinarayan had opened up.


It is only on this day Shri Vigraha Charan Darshan is possible in the temple of Shri Banke Bihari located in Vrindavan.
---