Daily Financial Predictions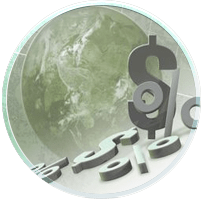 Financial Analysis Every day
Vedic Financial Analysis checks the suitability of a day for financial transactions for people of each Ascendant. The lord of the day and the lord of the Ascendant need to be in agreement to derive maximum benefits from financial transactions.
Through this analysis you can discover whether this a day to spend, save or hold.
If you don't know your Ascendant, you can find it from here.
Select your Ascendant (Lagna)
Gemini Financial Analysis For 14 September, 2017
Your birth ascendant is Gemini and today is Thursday. This day is favorable and profitable from financial and business point of view. Your business assignments will take up more of your time than usual. You may start income oriented business today. You may consider participating or enhancing your share in a company. In case of investments already made, there will be good profit today.
The lucky areas for your ascendant today are those that involve education and learning. There are indications that you will be profited in the areas connected with schools, universities, coaching Institutes and other training Institutes.
There is a high possibility of earning profits from the money lending business. You may also have plenty of profit through studying and teaching.
There are various other areas in which you can make money by way of showing the right path to others as an expert. You may be profited through bank savings or by buying and selling of shares. You will earn profit in the business of silver or materials made from silver. Business of gram is also profitable for your ascendant.
Investment in temples, churches and other religious place will be profitable. Yellow is your lucky color from the financial viewpoint today. Try to keep yellow color around you to enhance your profits.
Want Financial Predictions for Another Date?