Daily Financial Predictions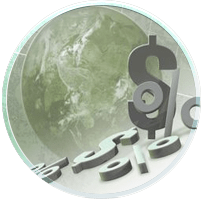 Financial Analysis Every day
Vedic Financial Analysis checks the suitability of a day for financial transactions for people of each Ascendant. The lord of the day and the lord of the Ascendant need to be in agreement to derive maximum benefits from financial transactions.
Through this analysis you can discover whether this a day to spend, save or hold.
If you don't know your Ascendant, you can find it from here.
Select your Ascendant (Lagna)
Cancer Financial Analysis For 14 September, 2017
Your birth ascendant is Cancer and today is Thursday. This day will provide you with mixed results from financial and business point of view. It will be better for you to concentrate more on your ongoing works and business. Analyze the shortcomings of your present business and try to build up a better future through planning. You should not make any investments this day. Those who have already made financial investments will benefit from it today. Also those who are politically or mentally strong will be able to fight through the odds and gain profit today.
There are good prospects of earning profit today through the business of materials connected with water. Dealing in ice-cream, also a water oriented business, will provide good profits. Getting involved in the business of fruits, flowers and precious stones etc, which are obtained from water, indicate profits.
Today will be profitable for money lenders and bankers. Carrying out discussion with others may provide you with ample profit today. You must respect the religious feelings of others today. You may be provided with profit in businesses connected with religious materials such as water-containers, incense sticks, sacred cloth-piece, sacred thread, havan material etc.
Those of you who are engaged in tourism or travel related business will also get good profits today.
Want Financial Predictions for Another Date?