Daily Financial Predictions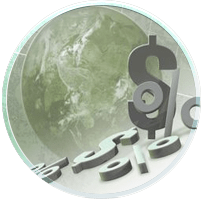 Financial Analysis Every day
Vedic Financial Analysis checks the suitability of a day for financial transactions for people of each Ascendant. The lord of the day and the lord of the Ascendant need to be in agreement to derive maximum benefits from financial transactions.
Through this analysis you can discover whether this a day to spend, save or hold.
If you don't know your Ascendant, you can find it from here.
Select your Ascendant (Lagna)
Pisces Financial Analysis For 14 September, 2017
Your birth ascendant is Pisces and today is Thursday. Today will be a hectic but profitable. So make the best use if your time, and try to extract the best value of every moment that you get.
Today is a nice day to save, lend and earn interest. Just be careful whom you deal with. Teachers, educational institutes, and advisors will do well today. Traders in fruits, fruit juices, property and containers are also going to find today a great day for profits.
If you are into the trade of religious material like incense sticks, candles, etc, then today will be good for you. For all other fields, today will be business as usual. Carry on your normal activities and try to concentrate on smoothening your operations further.
Want Financial Predictions for Another Date?