Daily Financial Predictions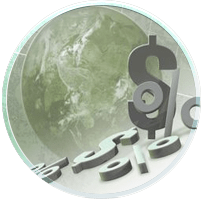 Financial Analysis Every day
Vedic Financial Analysis checks the suitability of a day for financial transactions for people of each Ascendant. The lord of the day and the lord of the Ascendant need to be in agreement to derive maximum benefits from financial transactions.
Through this analysis you can discover whether this a day to spend, save or hold.
If you don't know your Ascendant, you can find it from here.
Select your Ascendant (Lagna)
Aries Financial Analysis For 28 June, 2017
Your birth ascendant is Aries. The lord of Aries is Mars, and the lord of the day today is Mercury. These planets are natural enemies of each other, that's why there are chances you will not have a good day financially. This day will be full of curiosity and apprehension towards financial matters. Try not to lend any money today, and don't make any fresh investments if possible. Concentrate on your existing business or trade, and on evaluating the investment that you've already made.
Red is lucky for you today. Keep away from Golden color. If you're in a metal related business then this is a good day to do anything related to mining or metal extraction. Keep an alert eye on your finances today. This is a good day for business related to sheep goats and similar small animals.
If you're seeking admission in the armed forces or wish to do anything related to them, this is a good day. Keep away from harmful chemicals today and don't start the construction of a storage area or store-room.
Want Financial Predictions for Another Date?