Daily Financial Predictions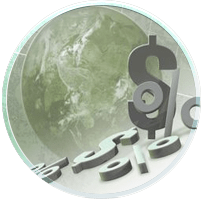 Financial Analysis Every day
Vedic Financial Analysis checks the suitability of a day for financial transactions for people of each Ascendant. The lord of the day and the lord of the Ascendant need to be in agreement to derive maximum benefits from financial transactions.
Through this analysis you can discover whether this a day to spend, save or hold.
If you don't know your Ascendant, you can find it from here.
Select your Ascendant (Lagna)
Aries Financial Analysis For 19 August, 2017
Today is Saturday and your birth ascendant is Aries. For you this day will be favorable from the viewpoint of financial and business matters. Today you will undoubtedly make a profit. This day is suitable for acquiring wealth. It is also favorable for investing money in the share market.
Iron or iron-made materials will be lucky for you. In addition to these, all other materials used in cultivation may be profitable for you. There are very good chances of earning profit in the business of sale and purchase of oils. You may also profit from business in which servants have a special role to play.
In case you do not make profits this day, then you may be suffering from some shortcomings, which you should try to discover and eliminate.
For you the other areas of profit making is through orchards & gardens, forests, rivers, beaches, shallow ditches and reservoirs. Along with these the Aries ascendants are also making profit in businesses involved in selling wine and gambling. But the wealth earned through improper means will tarnish your image and will spoil your fate like a fire destroys a forest. You may consider buying shares of the above mentioned businesses.
As Saturn represents your work sphere and profit, you are likely to come across various antisocial or poor people in your way of earning wealth. Some of your works may be established in their areas. It depends on your conscience to decide what steps you should take or shouldn't take.
You should worship Saturn God and Hanuman today. Extend your assistance to beggars, servants and invalid persons, and offer them donations. This is beneficial because undertaking charity on Saturday is doubly beneficial. There is a possibility of your getting profit through brown color, materials connected with brown color and from clay potters. You may make efforts in such areas where you think you will more profits.
Want Financial Predictions for Another Date?