Daily Financial Predictions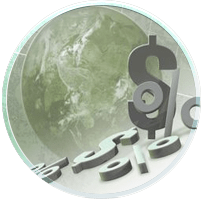 Financial Analysis Every day
Vedic Financial Analysis checks the suitability of a day for financial transactions for people of each Ascendant. The lord of the day and the lord of the Ascendant need to be in agreement to derive maximum benefits from financial transactions.
Through this analysis you can discover whether this a day to spend, save or hold.
If you don't know your Ascendant, you can find it from here.
Select your Ascendant (Lagna)
Sagittarius Financial Analysis For 14 September, 2017
Your birth ascendant is Sagittarius and today is Thursday. This day will be favorable for you. You will spend this day happily experiencing improvements all around you. You may opt for making financial investments in various business/shares besides obtaining excellent profit through the investments already made thereupon.
You may earn fair amount of profit through educational institutions like schools, training institutes etc. Financial investments like funds, savings, interest on lending money etc. may give you excellent results.
You will be able to earn a fair amount of money through performing religious works like rituals, havan etc. Astrologers will be able to earn a handsome amount. There is excellent opportunity for earning money by offering religious advice, giving opinions and counseling etc.
Today you may profit from the business of religious materials such as havan materials, scented sticks, containers, holy cloth etc. There will be profits for those engaged in marriage and party function arrangements.
The cereal business will also be good for the people of your ascendant today. If you are into fruits, then too there is a scope of earning more profits. Try to keep yellow color around you today to increase your luck un the financial matters.
Want Financial Predictions for Another Date?