Daily Financial Predictions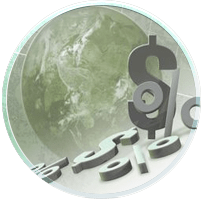 Financial Analysis Every day
Vedic Financial Analysis checks the suitability of a day for financial transactions for people of each Ascendant. The lord of the day and the lord of the Ascendant need to be in agreement to derive maximum benefits from financial transactions.
Through this analysis you can discover whether this a day to spend, save or hold.
If you don't know your Ascendant, you can find it from here.
Select your Ascendant (Lagna)
Virgo Financial Analysis For 19 May, 2017
Your birth ascendant is Virgo and today is Friday. This day will be especially favorable and profitable for you from financial and business considerations. You may make fresh investments and also initiate new businesses.
This day is favorable for savings. Through savings, you may be able to earn good profit today. You can opt for shares, saving accounts, insurance and other forms of saving facilities.
Business areas which may yield good profits for your ascendant include perfume, milk and associated daily products, expensive garments, luxury items and sales of ornaments. If you are into the business of automobile repairs or sales of spare parts, then this will be a good day for you.
You may obtain considerable profit through the medium of white colored covers or white umbrellas this day. This day will remain highly profitable for you in case you are in the field of music. Sale of cassettes, CDs, VCDs etc. will give you good profit.
Today could be a good day to invest in the share market. Study the companies you are going to invest in carefully and make sure your decisions are well thought out. You may earn very good profit from films, film-making, serials etc. In case you happen to make use of white color in your business this day, it may prove to be highly beneficial for you.
Want Financial Predictions for Another Date?