Daily Financial Predictions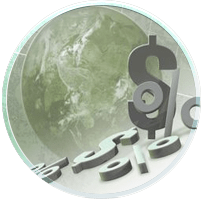 Financial Analysis Every day
Vedic Financial Analysis checks the suitability of a day for financial transactions for people of each Ascendant. The lord of the day and the lord of the Ascendant need to be in agreement to derive maximum benefits from financial transactions.
Through this analysis you can discover whether this a day to spend, save or hold.
If you don't know your Ascendant, you can find it from here.
Select your Ascendant (Lagna)
Virgo Financial Analysis For 28 May, 2012
Your birth ascendant is Virgo and today is Monday. This day is extremely favorable and profitable to you from financial and business point of view. It will be profitable for making financial investments/ adding to existing investments in various form of business. There is every possibility of your earning fair amount of profit through your investments made earlier.
Businesses concerning watery substance or various materials obtained from water such as pearl, coral etc, fruits like water watermelon and flowers like water lily etc are profitable today.
Business of ceiling or table fans, and other cooling devices will be profitable. Hospitality and food related business would also earn good profits today.
Red is lucky for your business today. So try to involve red color in your work. Garment sellers and providers of services like laundry, tailoring etc, will earn good profits today.
This day will also be good for those who are engaged in travel and tourism related business. Specially to religious places. If you are in involved in business of fish, or other aquatic products then profits will be nice today. This is also a good day for practitioners of medicine and for chemists.
Want Financial Predictions for Another Date?