Daily Financial Predictions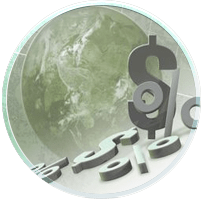 Financial Analysis Every day
Vedic Financial Analysis checks the suitability of a day for financial transactions for people of each Ascendant. The lord of the day and the lord of the Ascendant need to be in agreement to derive maximum benefits from financial transactions.
Through this analysis you can discover whether this a day to spend, save or hold.
If you don't know your Ascendant, you can find it from here.
Select your Ascendant (Lagna)
Taurus Financial Analysis For 19 May, 2017
Your birth ascendant is Taurus and today is a Friday. This day is unfavorable for business and financials concerns. So, analyze your previous investments today. Examine your business and financial investments carefully. Use your experience and use it for further growth and development.
In case you are experiencing favorable trends, then you may not come across with hindrances or losses today. At the same time you may experience profits from your existing business or from shares. In spite of the favorable trends you are advised not to enter into any fresh financial deals.
There are some areas in which you may invest if you want to. Yo0u may expect profit from areas connected with forests. Businesses related to valleys may also prove to be profitable for you this day. You may start a business, industry or you may make an investment in such areas, it will brings some profits to you.
The place where elephants and other domesticated animals are kept, will be the source of profit for you today. At the same time you may consider upon the dwelling places of farmers. Business in cosmetics may also prove profitable. You may invest money in this business today. White materials may prove profitable for you in your business and financial investments today.
Want Financial Predictions for Another Date?