Daily Financial Predictions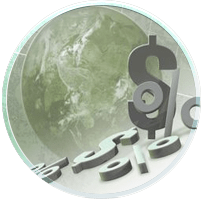 Financial Analysis Every day
Vedic Financial Analysis checks the suitability of a day for financial transactions for people of each Ascendant. The lord of the day and the lord of the Ascendant need to be in agreement to derive maximum benefits from financial transactions.
Through this analysis you can discover whether this a day to spend, save or hold.
If you don't know your Ascendant, you can find it from here.
Select your Ascendant (Lagna)
Scorpio Financial Analysis For 28 May, 2012
Your birth ascendant is Scorpio and today is Monday. This day will remain favorable from financial and business point of view. In case you feel the social and financial situation to be in your favor this day, then you may go ahead with investments in the concerned business and/or of buying and selling of their shares.
If you worship God besides performing social service like giving donations, helping the poor, then there is no reason why fate will not be on your side.
Traders of products that make extensive use of water will profit today. Fish oriented business is favorable for you this day. Getting into the jewels business will prove profitable. Fruits and flowers which grow in water like watermelon and water lily respectively may yield good profit today.
Business involved in the manufacture, sale and purchase of garments may provide ample opportunity for you to earn profit. Business of fans and ACs will also yield good results.
Business carried out in herbal medicines may yield good amount of profit today. In addition to that, business of ayurvedic medicines may also be beneficial. In case you opt for business concerned with wine, there may be possibility that it may yield some profit.
Want Financial Predictions for Another Date?