Daily Financial Predictions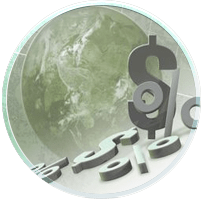 Financial Analysis Every day
Vedic Financial Analysis checks the suitability of a day for financial transactions for people of each Ascendant. The lord of the day and the lord of the Ascendant need to be in agreement to derive maximum benefits from financial transactions.
Through this analysis you can discover whether this a day to spend, save or hold.
If you don't know your Ascendant, you can find it from here.
Select your Ascendant (Lagna)
Scorpio Financial Analysis For 30 March, 2012
Your birth ascendant is Scorpio and today is Friday. You are advised to remain cautious today. It will be better for you not to invest money in any business, as there is possibility incurring a loss. You should concentrate on making future plans for your business today.
There is a good prospect of your earning profits through the business concerning costly body sprays, talcum powders, soaps, creams, perfumes, costumes, decorative items, houses, fountains, beds, bath tubs etc.
You may be provided with good profit through the business concerning music such as CDs, cassettes etc. You may earn considerable profit through the business connected with providing various materials, making arrangements for marriages.
You may earn significant profit through the business of flowers and garments today. There is a grave risk in all these businesses; therefore, you should opt for investments only after considering all pros and cones. Use white color in your business this day to get beneficial results.
You are advised to refrain from using black color You should refrain from making investments in businesses related to agriculture, as there is no possibility of this business yielding any profit.
Want Financial Predictions for Another Date?