Daily Financial Predictions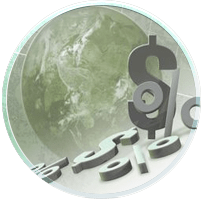 Financial Analysis Every day
Vedic Financial Analysis checks the suitability of a day for financial transactions for people of each Ascendant. The lord of the day and the lord of the Ascendant need to be in agreement to derive maximum benefits from financial transactions.
Through this analysis you can discover whether this a day to spend, save or hold.
If you don't know your Ascendant, you can find it from here.
Select your Ascendant (Lagna)
Sagittarius Financial Analysis For 19 May, 2017
Your birth ascendant is Sagittarius and today is Friday. This day is likely to be profitable for you from financial and business point of view, but there exists a fair amount of risk. You should be extremely cautious while making investments in various businesses.
Business of perfumes will be profitable today. If you are into the film line then your business will yield new opportunities today. If you are a writer then there will be newer opportunities for money and fame.
Jewelers will generate good profits today. Rental may also be a source for good profits today.
You may earn profit through agriculture this day. You may profi today through the medium of either the construction/reconstruction or preservation and maintenance of roads.
Take care if you are in the business of dairy or milk products. You should also be careful if you are a trader of music cassettes, CDs, etc.
Want Financial Predictions for Another Date?