Daily Financial Predictions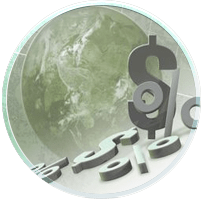 Financial Analysis Every day
Vedic Financial Analysis checks the suitability of a day for financial transactions for people of each Ascendant. The lord of the day and the lord of the Ascendant need to be in agreement to derive maximum benefits from financial transactions.
Through this analysis you can discover whether this a day to spend, save or hold.
If you don't know your Ascendant, you can find it from here.
Select your Ascendant (Lagna)
Sagittarius Financial Analysis For 16 April, 2012
Your birth ascendant is Sagittarius and today is Monday. This day will to be dull and might create obstacles in your ways. You should not think of making any type of financial investments today. It will be better for you to pass this day in a simple manner.
Avoid investing fresh money and also avoid taking any loans or grants today. This day should be spent in analysis and strategy forming. Plan for the future and take stock of your past performance. This is a fine day for looking for areas where you can improve your business.
Do not indulge in betting or speculation today, as you are going to lose money if you do.
Want Financial Predictions for Another Date?