Daily Financial Predictions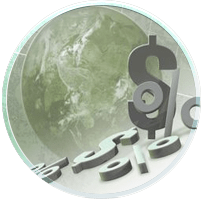 Financial Analysis Every day
Vedic Financial Analysis checks the suitability of a day for financial transactions for people of each Ascendant. The lord of the day and the lord of the Ascendant need to be in agreement to derive maximum benefits from financial transactions.
Through this analysis you can discover whether this a day to spend, save or hold.
If you don't know your Ascendant, you can find it from here.
Select your Ascendant (Lagna)
Libra Financial Analysis For 20 March, 2017
Your birth ascendant is Libra and today is Monday. You will remain extremely busy from financial and business point of view. The extent of your profit is entirely dependant upon your personal efforts. You are advised not to make financial investments in various businesses merely on the basis of imagination or through the advice of others. There are possibilities of making profit only if you invest on the basis of direct and correct information.
If you are involved in the manufacture or sales of garments, then this can prove to be an excellent day for you financially. Maintenance of domesticated animals may provide you with ample profit this day. You may also earn through businesses related to fishing and through the sale of precious metals like pearl. Sugarcane and related products are also expected to yield fair profits.
Farming is a good line today, and there may be good profits here. If you are in the trade of water produced products then you will get an opportunity to increase your earnings. The business of grains like rice too will yield profits.
Business in fans may provide you with good amount of profit. Taking up the business of laundry / dry-cleaning may be highly profitable to you. Active cooperation of your spouse in your business activities may prove to be fruitful for you.
Want Financial Predictions for Another Date?