Daily Financial Predictions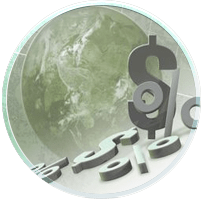 Financial Analysis Every day
Vedic Financial Analysis checks the suitability of a day for financial transactions for people of each Ascendant. The lord of the day and the lord of the Ascendant need to be in agreement to derive maximum benefits from financial transactions.
Through this analysis you can discover whether this a day to spend, save or hold.
If you don't know your Ascendant, you can find it from here.
Select your Ascendant (Lagna)
Leo Financial Analysis For 20 March, 2017
Your birth ascendant is Leo and today is Monday. This day is not at all favorable for business under any circumstances. You are advised not to opt for financial investment. Do not add to the investments already made or enter into any partnership in any business. You may analyze the areas of your financial and business related areas, and may only prepare future plans for them.
Getting involved in business concerning materials produced from water such as pearl, coral etc, fruits which grow in water like watermelon etc, and flowers like water lily will have negative effects on your business. Garments business may provide you with results contrary to your expectations. Business concerned with rice will also be unfavorable for you.
The best thing to do today is stay away from all major business proceedings and avoid making any sort of deals.
Want Financial Predictions for Another Date?