Daily Financial Predictions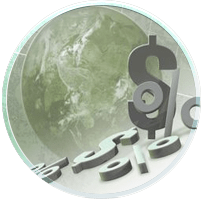 Financial Analysis Every day
Vedic Financial Analysis checks the suitability of a day for financial transactions for people of each Ascendant. The lord of the day and the lord of the Ascendant need to be in agreement to derive maximum benefits from financial transactions.
Through this analysis you can discover whether this a day to spend, save or hold.
If you don't know your Ascendant, you can find it from here.
Select your Ascendant (Lagna)
Leo Financial Analysis For 30 March, 2012
Your birth ascendant is Leo and today is Friday. Today is fruitful from financial and business point of view. You will remain extremely busy with your business assignments this day. Investing money in a suitable business will be profitable for you. Besides, you will also receive good returns through money invested earlier.
You will have significant profit this day from investments made in diary products such as milk, curd, ghee, cheese etc. Today is a good day for expansion of such businesses. Investments made in these businesses will only bring you good results. There is every possibility of your obtaining good profit through the business related to transport, vehicles and repair garages.
Business connected with perfumes may provide you with good profits this day. You are likely to obtain profit today either through dancing, theater acting or through coaching centers for music.
You will be successful in earning notable profit today through the business of expensive and luxurious items.
Items for marriages such as food, ornaments, dresses, decoration etc will see a good sale. You are likely to get profit through marriage counselors, matchmaking business etc.
Want Financial Predictions for Another Date?