Daily Financial Predictions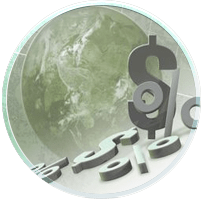 Financial Analysis Every day
Vedic Financial Analysis checks the suitability of a day for financial transactions for people of each Ascendant. The lord of the day and the lord of the Ascendant need to be in agreement to derive maximum benefits from financial transactions.
Through this analysis you can discover whether this a day to spend, save or hold.
If you don't know your Ascendant, you can find it from here.
Select your Ascendant (Lagna)
Gemini Financial Analysis For 20 March, 2017
Your birth ascendant is Gemini and today is Monday. This day is especially favourable for you from the business point of view. You will be duly rewarded for your efforts today. Moon is the Day Lord of Monday, the impact of which continues to grow and reduce in a cycle alternately. You should remain very vigilant in matters relating to your investments and keep a close watch on the changing scenario every now and then.
If you are involved in certain profitable businesses, then today will be amply rewarding for you. If you do not have an interest in the businesses given below, then try not to enter any major deal and avoid making snap decisions.
It is a golden opportunity for you to invest your money in areas concerning Food. Various types of dhabas, restaurants and hotels are included in this category. This is a profitable day for garment business, manufacture of new clothes, retail/wholesale or owning shares in such companies.
The production and sale of sugarcane may provide you with profits today. Sugar and molasses are manufactured from sugarcane. These will also prove to be profitable for you this day. You are also advised to earn profit through investments made earlier or may opt for fresh investments in this area. Various types of nutritious juices like honey etc. will also provide you with profit.
Want Financial Predictions for Another Date?