Daily Financial Predictions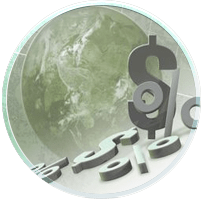 Financial Analysis Every day
Vedic Financial Analysis checks the suitability of a day for financial transactions for people of each Ascendant. The lord of the day and the lord of the Ascendant need to be in agreement to derive maximum benefits from financial transactions.
Through this analysis you can discover whether this a day to spend, save or hold.
If you don't know your Ascendant, you can find it from here.
Select your Ascendant (Lagna)
Gemini Financial Analysis For 30 March, 2012
Your birth ascendant is Gemini and today is Friday. There is enough scope for you to earn plenty of profit this day through your financial investments if you are careful. In case you become careless and do not give any thought to eventualities, then there is every possibility of incurring losses. Invest only if you feel clear headed and confident.
Business connected with pearls is profitable for your ascendant today. Market places are also another area of profit. There is a good scope of profit in construction of market places and renting of structures.
The livestock business will be profitable for your ascendant today. If you foresee any favorable trend and profit in the area concerning diaries, then you may invest your money. Processed milk products like cheese, ghee, curd, etc are also potentially profit yielding areas today. Avoid investing in areas concerning non livestock animals.
There is a good scope of profit in dance, acting and music, carried out with purity and high spirits. You may open coaching centers teaching these arts. You may use black color this day, as it will bring you profit. Black is your lucky color today for business.
Want Financial Predictions for Another Date?