Daily Financial Predictions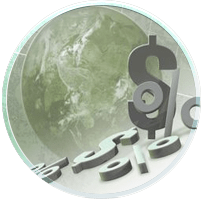 Financial Analysis Every day
Vedic Financial Analysis checks the suitability of a day for financial transactions for people of each Ascendant. The lord of the day and the lord of the Ascendant need to be in agreement to derive maximum benefits from financial transactions.
Through this analysis you can discover whether this a day to spend, save or hold.
If you don't know your Ascendant, you can find it from here.
Select your Ascendant (Lagna)
Capricorn Financial Analysis For 30 March, 2012
Your birth ascendant is Capricorn. Today is Friday. This day is lucky and favorable to you from the viewpoint of finance and business. You may opt to invest your money in any form this day. Your earlier investments too are expected to yield profits for you.
You endeavor in dairy enterprise - milk and milk made products such as, curd, ghee, cheese etc. is likely to help you in earning excellent profit. If you are in business of luxurious items like, costly and comfortable marbles, silken garments, scents and perfumes, sofa-sets, 4-wheeler cars etc then today will be profitable. This day will be good to beauty parlor owners and flower traders.
Cosmetics will be an excellent line of business for people of your ascendant today. In case you have invested money in the film industry, then you may experience good results today. There are indications that your involvement in photography business will bring about a good amount of profit for you.
People involved in production of ornaments, CDs, cassettes and music will also earn profits today. This is the day to earn from your own efforts. So don't leave any stone unturned and work towards success. White is the lucky color for your business activities today.
Want Financial Predictions for Another Date?