Daily Financial Predictions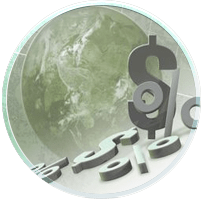 Financial Analysis Every day
Vedic Financial Analysis checks the suitability of a day for financial transactions for people of each Ascendant. The lord of the day and the lord of the Ascendant need to be in agreement to derive maximum benefits from financial transactions.
Through this analysis you can discover whether this a day to spend, save or hold.
If you don't know your Ascendant, you can find it from here.
Select your Ascendant (Lagna)
Aquarius Financial Analysis For 19 May, 2017
Your birth ascendant is Aquarius and today is Friday. This day is favorable and profitable for you from financial and business point of view. However, you will have to make sure you are not selfish, and do not give in to greed in your business operations.
Involve yourself in some religious activities today if you can. It will establish a positive trend for your life. Good businesses for today include dairy, trading in music, expensive clothing, food, furniture, perfumes, and vehicles.
If you are a professional photographer or in the imaging business, then there will be new opportunities for you. Salon and beauty parlor owners too will find today more profitable than usual.
Lucky colors for you today will be black and white, or a combination of both.
Want Financial Predictions for Another Date?