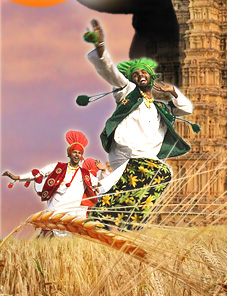 Free Vedic astrology
Vedic Horoscope
Daily Astrology
Compatibility
Yearly Horoscope
Lal-Kitab Astrology
Numerology
Hindu / Indian Names
Makar Sankranti Recipes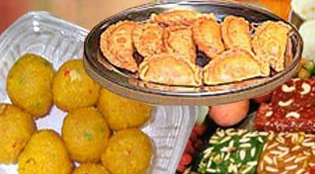 Makar Sankranti is one of the important festivals of India. This festival is associated with nature, season change and agriculture. All the three things are base of life. As the factor of nature, this day, God Sun is being worshiped which is called the spirit of material and immaterial elements. As per these situation, there is a seasonal change and earth gives us grains, by which the communities nourishment is done.
On Makar Sankranti the sun is welcomed from southern to northern solstice(Tropic of Capricorn to Cancer). It is a festival of farewell to winters and greeting of spring season as well as crop harvesting and bringing them home. At the time of organising a festival, the first talk is about food and dishes. As the festival of Makar Sankranti is celebrated in different styles all over the country, similarly the food prepared also has different varieties. The thing to be observed is that, although the festival of Makar Snkranti may have everywhere, different names, and ways of celebration as well as dishes prepared, but the ingredients used are same.
All over the country people consume Til, rice, Urad Dal and jaggery in different styles. In all these items, Til is given more importance. This day, even though you don't have any of these items, but do eat Til in some or the other form. Because of the relevance of Til, Makar Sankranti is also known as Til Sankranti. The ingredients included in food items on Makar Sankranti are nourishing as well as keep the body temperature high.
Religious and Practical Importance of Makar Sankranti Food
The festival of Makar Sankranti is celebrated in the Magh month. In India, Magh month is the coldest time. So, to keep the body hot from inside, Til, rice, Urad Dal and jaggery are eaten. Intake of these food item on Makar Sankranti has the physical basis. Having this food also has religious aspects. It is believed that, the person who worship Lord Vishnu daily, with Til in the month of Magh and eat Til, his sins of many lives are washed. If someone is not able to eat Til then only chant of Til can help him in the attainment of virtue.
The importance of Til on Makar Sankranti is also because, God Sun moves from Sagittarius sign and enter Capricorn. The owner of Capricorn sign is Saturn, which is son of Sun but still the enemy of Sun. Being in the house of Saturn, Sun should not be harmed, hence, Til is donated and eaten on the day of Makar Sankranti.
The religious basis of having rice, jaggery and Urad Dal is that, at this time, theses crop are currently ready and brought home. These crops are dedicated to Sun God and thanked, presenting a gesture, that God because of your blessings only we received these crops. Hence, first you take this as our offering then we willl have it as Prasad, which shall provide our body heat, strength and muscularity.
Makar Sankranti Recipes of Bihar and Uttar Pradesh
The food habits of Bihar and Uttar Pradesh is almost similar. This day, in both the states Khichdi is prepared from rice and Urad Dal. The offering is first of all made to family God. People exchange Khichdi and other eatables with each other. People of Bihar and Uttar Pradesh also celebrate this festival in the name of Khichdi festival. This day people make sweets(ladoo) out of Chuda and yogurt, jaggery and Til. Chuda and Mumure is used to make Lai.
Makar Sankranti Recipes of Chhatisgarh
Like Bihar and Uttar pradesh there is a tradition of eating Khichdi and Til on Makar Sankranti in Madhya Pradesh and Chhatisgrah as well. People here, also make Gujia.
Makar Sankranti Recipes of South India
In South India, on the day of Makar Sankranti, Pongal is celebrated with rice, jagerry and Dal. Different varieties of raw vegetables are taken and a mix veg is prepared. This is first offered to Sun God and then taken by everyone. There is also a tradition of eating sugarcane.
Makar Sankranti Food from Haryana and Punjab
In Punjab and Haryana, people include specially mustard Saag and chapattis of corn in different dishes, on this day. There is a tradition of eating Tilkut, Rewdi and Gajak, this day. Apart from corn(popcorn) people also have peanuts and sweets.