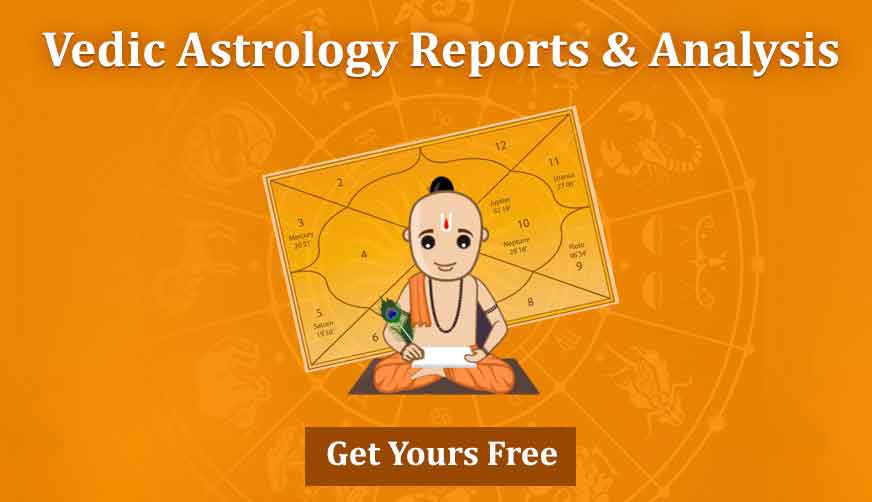 Jupiter's transit in Aquarius and its effects on all signs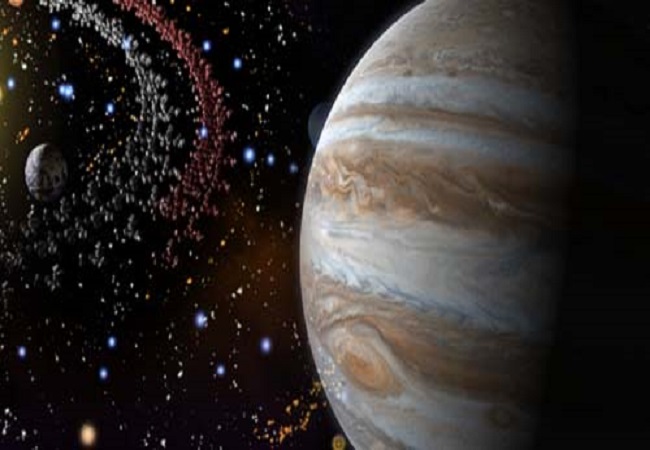 Jupiter will enter the Aquarius sign on 6 April 2021. At present, Jupiter is transiting in Capricorn. But on 6 April 2021, at 00:23 minutes, Jupiter will enter Aquarius. Along with this, the long-standing Guru Shani Yuti will also come to an end.
Jupiter's exit from Capricorn will be an important period. Along with it the importance of the Kumbh festival will also go up. This will bring in different changes in the twelve zodiac signs.
Significance of Jupiter's transit in Aquarius
Like Capricorn, Aquarius too is ruled by Saturn. This transit of Jupiter will be very important because so far Jupiter was transiting in weaker signs. This naturally leads to a decline in the auspiciousness.
Jupiter's presence in Saturn dominated Aquarius sign may bring some strength and stability to Jupiter's influence. This will improve the pace of work for the natives of the Aquarius sign. New changes will take place too. This transit will also bring relief to the natives of the Aquarius sign.
Last phase of Dhanishtha Nakshatra
In this period, Jupiter will enter the third phase of Dhanishtha Nakshatra. With this final phase of Dhanishtha Nakshatra, the natives of Dhanishtha Nakshatra will get some relief. This period is connected to health. A change in weather will be seen in this period. These changes can be seen geographically and politically as well, there may be a situation of instability in some areas of the country.
Effect on Aries
Jupiter's transit will be auspicious for Aries natives. They will benefit economically. Jupiter's transit in the Ekadash Bhav will bring in a lot of opportunities. Taking advantage of these opportunities will be very beneficial. Aries natives will also attain respect and a good position. This period will be perfect to implement any plans that may have been there. Make the most of the opportunities that come your way. Your love life will be very positive and you will do well.
You are likely to develop a good social image in this period. You will also participate in social service activities. Your family relationships will also become positive. You will also be presented with new opportunities at work, there will be promotions, if you are looking for a new job, then several beneficial avenues will open up for you. Your intellectual capabilities will help you do well.
Effect on Taurus
Jupiter will transit the tenth house for the Taurus natives. Consequently, Jupiter will bring in new changes both in personal and professional life. These changes will be positive. However, do note when Jupiter is retrograde you will have to be more alert and more attention to what others are expecting out of you. Your expenses may also increase at this time. At the domestic level, you will keep very busy. You may either renovate your house or buy a new house altogether. Your personal life may also influence your professional life.
Initial interruptions may trouble you, but then after that, the scope of your work will expand. This period also shows trips. Therefore, you will also have to focus on work and this can give you opportunities to expand income in many ways. You need to pay a little attention to your health. You may suffer from diseases related to your chest. Your mother will be very affectionate to you and your father will be very co-operative.
Effect on Gemini
The transit of Jupiter in Gemini will take place at this time on the fortunate place i.e. the ninth house. You may be presented with situations that you may not be able to comprehend. You will be stressed because of high expenditure. Remain diligent and consistent, only then you will benefit. You will do well academically and will receive opportunities to study. You may have to work away from family.
This will be a better chance for those who belong to fields like writing and journalism. At this time, you may have some concerns with regard to your siblings. Jupiter's transit will benefit you. Luck will be by your side and you will receive several opportunities. You will find transfer opportunities at the place of work. Your income will go up. Your morale will remain high. Some important decisions will be taken. Strong Yogas of getting together with friends and happiness from children are also seen.
Effect on Cancer
Jupiter will transit the eighth house for Cancer natives. There will be difficult times ahead. You will face several obstructions for one or the other reason. You will need to remain careful in this period. You may have to work very hard. In spite of putting in a lot of effort, you may still not be completely successful. An increase in expenses and unrequired travel may disturb you.
Disputes related to ancestral property or land will arise. For some or the other reason pointless worries may persist. At this time, some person in the family or even the elders may have to face some problem. You may get some financial help from the in-laws. You can also find a solution to any big issue through negotiations. Suddenly some people can come forward to help you. You will need to be careful in terms of health.
Effect on Leo
Jupiter transits the seventh house for the Leo sign. This will bring you opportunities to meet new people and share new ideas. After a phase of trouble, you will finally see success. During this time, you will have to be especially careful about your health, because you will suffer from health-related problems. There may also be issues between you and your partner. Your money may also be spent on your partner for some reason at this time.
You will remain occupied in love affairs. Marriage and marriage proposals are on the cards. There will be a lot of expenses. You may also travel a lot and meet new people. There will also be monetary benefits. Make sure you plan well. Take your time while making any decision. If you have doubts, it will be best to postpone decisions for the time being.
Effect on Virgo
Jupiter will be transcending the sixth house of Virgo natives. This will cause intense debates. There may be a change in work that will trouble you. If married, marriage issues can cause problems. You may contemplate a change in work too. There will be differences at work. Relocation is also on the cards. Do not neglect your health in this period.
You will be working hard in this period but not get an equivalent return. Those who are currently engaged in legal matters can get some relief. Your projects may get delayed because of the involvement of a friend.
Effect on Libra
Jupiter will transit the fifth house for Libra natives. This transit will bring you the happiness of children. You may also get involved in a thrilling love affair. You may forge new friendships. opportunities with new people. Some new people can come into your life and influence you. If you are in love then you will spend a good time with your partner. Your relationships can gain momentum. You may also get married. This period will also be very important for students.
Your relationships will be strong. Those who have been wanting to travel will receive opportunities now. A new project will prove to be profitable for you. You will come across opportunities to pursue higher education. Students who want to study abroad will see good opportunities. You may find a new avenue to earn income.l You will also be able to change your job successfully.
Effect on Scorpio
For Scorpio natives, Jupiter will transit in the fourth house. As a result, you will get opportunities to return to your homeland. This is true for those who may stay away from their family because of other commitments. Once again the support of the family is seen. There will be some health concerns. There may also be a complaint of pain or stiffness. Your mother's health will also be affected, but soon the situation will also improve and conditions will change in your favour.
Certain changes in your environment may bring up new avenues for wealth gain. You will get along with several people. You may benefit immensely in property matters. You may also move into a new house. There may be an improvement in your overall status. Your father's help will bring you profits. You may also get involved in social service. You will have to be careful while traveling.
Effect on Sagittarius
Jupiter will transit the third house for Sagittarius natives. This will lead to an increase in interactions with others due to one or the other reason. You can also be more involved in social activities. You may have to work repeatedly to finish one task and this may make you very irritable. You will have to work hard at this time, do not accept defeat at all; only your continuous efforts will help you in giving some positive results.
Luck will be by your side, avoid shortcuts. If you follow the right path, you will also get opportunities to progress. There will be excessive expenses but at the same time, there will be several income avenues. You may be worried about your siblings. You may also have to bear family responsibilities. Travel is on the cards, even if you may not desire to travel, trips are foreseen. Those involved in public related work will do well. Luck will improve. You may also go on pilgrimage trips. Sea voyages are also possible.
Effect on Capricorn
Jupiter will transit in the second house for Capricorn natives. There will be an increase in income. You will go on a fun filled vacation. Your family will support you. You will remain strong mentally. Some decisions which are necessary for the family will be taken at this time. You will be careful with your investments. The advice of a senior person will be beneficial in this period. You will also make new friends. Auspicious occasions will take place. Your friends will support you.
The transit of Jupiter in the second house can give some relief to Capricorns. If you were struggling with some kind of financial problem, now you will get some relief. You may also be able to adapt things to your liking. Stalled projects will commence again. You should stay away from your enemies. People may conspire against you. You can get opportunities to earn money from trips. If a case is going on in a court of law, then you are likely to win the case. At this time, you will need to pay special attention to your food and drink because your carelessness can create problems for your health.
Effect on Aquarius
For the natives of the Aquarius sign, the transit of Jupiter will be in the Ascendant house. You will do well intellectually. There will be an expansion in your knowledge. You will also be eager to learn something new. You will acquire new skills in this period. Students will do well. The guidance of a mentor will help you attain financial growth. Overall your personality will strengthen. For those who are sitting in the competitive exam, time will also be favorable. There will be great chances of success. Your family will bring you happiness.
You will pay more attention to yourself. Your investments will pay off. You will receive good support from your life partner. If you have an old loan or loan, you can get relief from that too.
Effect on Pisces
An increase in expenses can affect your financial condition. Health may not be up to the mark. However, gradually the situation will start turning in your favor and you will gradually learn to control expenses, which will improve the situation financially as well. You need to take care of yourself. The environment around you can be a bit troublesome. You will get a chance to go on trips.