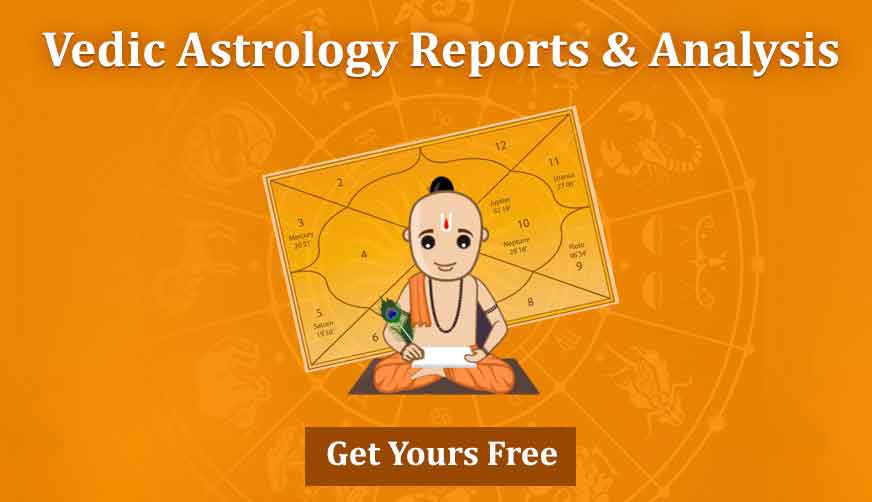 Venus Transit in Leo: Effects on all Zodiac Signs
Currently, Venus is positioned in Cancer, but soon Venus will enter Leo. Venus' transit in Leo will bring in a lot of changes. The presence of Venus in Leo there will lead to a general lack of kindness. Venus' transit in Leo will lead to a lot of disruptions for natives of several zodiac signs.
Venus is a vibrant and luminous planet. The radiance of Venus is present all around. It is also considered to be the brightest of all the planets. Venus has the title of Guru. It is also a master like Jupiter. The only difference is that Venus is the master of the demons and Jupiter is the master of the gods. Venus is an auspicious planet. It is the auspiciousness of Venus that makes one capable of enjoying all kinds of worldly pleasures.
The transit of Venus, the giver of all kinds of wealth and knowledge, is considered to be extremely important and auspicious. When Venus is placed auspiciously in a horoscope, the native is blessed with many pleasures from time to time. On the other hand, if Venus is weak, then in that situation many kinds of problems start to arise, desires may remain unfulfilled leading to a lack of happiness.
Time Of Venus Transit In Leo
Venus will enter Leo on August 31, 2022 at 16:18 p.m.
Venus will leave Cancer and enter Leo. It will stay in Leo until September 24 at 21:03 p.m. After that Venus will leave Leo and enter Virgo.
The appearance of Venus in the Sun-owned Leo zodiac sign will have an effect on people of all zodiac signs. Let us know what changes this transit will bring to the natives all the 12 zodiac signs: -
Aries -
For Aries natives Venus will now leave the Sukh Stan and move forward on the path of progress. It will also be eager to bring in benefits for the family. You will give serious thought to your education. You will also have the opportunity to learn something. Those in the creative field and art will see a growth in their prospects. There may be times when there will be conflicts but do not give up. Love relationships may take a serious turn and those in love may see some rise in issues. When it comes to working, keep trying.
Taurus -
For Taurus natives, this change will lead to an increase in hard work. Venus is the owner of your zodiac, for this reason, it's transit into the Leo sign will make you aware of new things. There may be some ups and downs in health in this period. As Venus will be transiting the Sukh Stan there will be a decline in happiness. Expenses may increase. You will be spending money on shopping. Some renovation related work may also be taken up at home. Be careful while using any vehicle. You will benefit from political changes.
Gemini -
Gemini natives will have a lot of running around and problems in this period. This period will bring mixed effects for Gemini natives. You may not get the support of others to accomplish your tasks. Although your mother will support you, others will take their time to help you. There is a need to be a little vigilant about health, some injuries can be caused by vehicles etc. Avoid showing off. You will now stop overthinking about your relationships.
Cancer -
The influence of Venus will be beneficial in some cases for Cancer natives. You can get money from your family. You will be able to take time out for yourself and will indulge in activities that you did not have time for so far. Venus will also reduce your anger and mental anguish. You will interact with people. This period will also be good to buy and sell essential household items. In love relationships, you need to be a bit careful.
Leo -
The arrival of Venus in your sign will bring in changes in your mood. You will indulge in good self care. You may want to be close to your partner but distance may remain due to some reasons. The situation can be taken care of through a known mediator. Manglik occasions at home or similar events will get you to meet up either with your relatives or with your friends.
Virgo -
Your work will be done through a person or through a technology away from you. You will have to be alert about your health in this period. Carelessness in your eating habits may lead to insomnia. You may meet someone on the internet with whom you will connect emotionally. Avoid people who treat you as enemies. Take care of legal documents and be alert in your legal undertakings.
Libra -
Venus is the owner of your zodiac and now he is transiting in Leo zodiac. You will socialise and make new friends. You will collaborate with people wherever you go. This period will help you in developing your personal and professional relationships. You will also acquire a new acquisition. This period will be favourable for those in service.
Scorpio -
Your destiny will support you. There will be new developments which will bring you respect and name. Overall your expenses will increase. You will indulge in a lot of expenditure for yourself. It is advisable to keep a tab on your expenses. You will receive love from your parents. Avoid getting into fights in this period. Even if there are hiccups at work stay calm. There are high chances of attaining happiness. You will be given new responsibilities at work.
Sagittarius -
This period will bring a lot of obstacles and will reduce the pace of work causing problems. There will be differences between family members at work. You may remain worried about your in-laws. If you are a businessman, then you should avoid investing more money in your business. You may start a new project with your friends. You will have new sources of earning income. You are very likely to benefit from ancestral property.
Capricorn -
Your expenses will be more and your savings will be less in this period. You may invest money in places where you do not have much attachment. You will keep your love relationships secretive and will not disclose to others. Some auspicious events may come up suddenly leading you to higher social interaction. If you are planning to travel, you will receive opportunities for the same. Keep a tab on your speech. Avoid getting excessively emotional when you communicate with others. You will have to take care of your health also. You may suffer from fatigue and sugar related issues.
Aquarius -
Venus will affect your marital life. Others will interfere in your happiness and your marital life as an effect of this transit. Benefits from the in laws side are foreseen. Venus is going to go to the seventh house in your zodiac. This will make it difficult for you to interact easily with others. There can be some financial support from your life partner. You will benefit from partnerships.
Pisces -
Transit of Venus will bring a boost for you. You will spend money extravagantly. You will get some good responses from the life partner, but again the interference of others can cause stress in your relationship. Guests will come home which will increase your work. You will be in a mood of love and romance. You will be full of excitement and enthusiasm. You will put in more effort for your children.