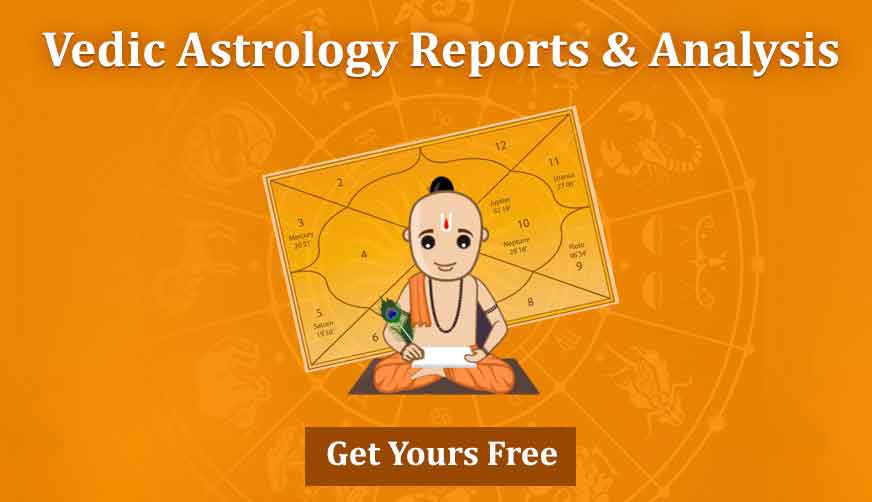 Impact of Jupiter's transit from retrograde to direct in Sagittarius
Jupiter's transit in any sign has a very prominent effect on that sign. It is a positive planet and only illuminates the sign in which it is placed with its light and influence. Jupiter will give the same effects during its transit as well. The position of Jupiter in a person's horoscope will determine its effect in this period.
Time when Jupiter's transit becomes direct from retrograde
On September 13, 2020, there will be a change in Jupiter's movement around 06:12 pm. So far Jupiter was transiting retrograde in Sagittarius but now on from September 13, 2020 Jupiter will transit directly. This change of Jupiter's transit from retrograde to direct will bring positive effects.
Jupiter's auspiciousness increases when it governs the Kendra house and Trikona house in the horoscope. It is a friendly planet for the signs Sagittarius, Pisces, Aries, Scorpio, Leo and Aquarius. Jupiter will not be able to give positive results if it is placed in the sixth, eighth, twelfth house in the birth chart. If Jupiter is not favourable during transit then too it is incapable of giving good results. That is why Jupiter will not give favourable results when transiting retrograde, now once it transits directly, it will start giving auspicious results.
The direct transit of Jupiter will bring positive results for the following signs
Aries
Luck will favor you once again. You may also be promoted and get a good position at your work. Your career graph will move ahead. The negativity of your mind will reduce and you will be optimistic. There will be a time to increase your expenses in this period. You may also plan some long distance trips.
Taurus
Tasks that were worrying you will now get done. You will be relieved. You may get an opportunity to join any religious institution, etc. in this period. Financially the situation will be better. You will receive the support of the people around you in this period. If you have been accused of anything then your image will now be cleared.
Gemini
For Gemini natives, this period will bring in new projects at work. Some of your concerns will be resolved. You will keep extremely busy. You may get involved in new assignments. Those married will see a decline in altercations with their spouse. The support of colleagues at work will prove to be beneficial for you.
Cancer
Good profitable opportunities will come your way. New projects and assignments will start rolling. You have to make a lot of efforts to suppress your opponents. In some cases, sudden changes in the family can bother you. Property related tasks will keep you occupied. A new member may also arrive.
Leo
You will be secretive in your actions in this period. Students will get good opportunities to study. Work will take place at a fast pace. Opponents will cause you a lot of problems but you will receive the support of your near and dear ones. You will be able to defeat your opponents. Those in love will solemnise their relationship. In some cases, friendship can also turn into love. Those married may conceive a child.
Virgo
New opportunities will come your way at work. Your projects will now move at a faster pace. You will face new challenges. You may either buy a new property or carry out renovations at home. Your friendship may change into a love relationship. Avoid showing unnecessary enthusiasm. You will get your mother's love and support. There will be some Mangalik events and Puja Path at home. Your relationship with seniors will remain ordinary.
Libra
Your hard work will open up new avenues for you. You are likely to help those who are close to you. Health will improve. A Guru or a senior person will guide you. You may also land up in a situation which will require you to relocate away from your home or there may be a strain in your marital relationship. You will however be able to handle the situation well.
Scorpio
Keep a check on what you speak. Any form of bitterness in speech will spoil your work. Keep your focus on the goals. You should avoid speculation or make investments that are risky. Do not take any hasty decisions. Do not overthink. Avoid interfering in other people's work, focus on your own assignments. Some members of the family may not let you exercise your rights.
Sagittarius
Jupiter will give you positive thinking and a long term vision. Financially you will be blessed with new opportunities. Those who suffered from financial issues will be relieved now. This will be a lot of fluctuations on the domestic front. Guests will visit you. You may also receive some sad news. Those who are away from home may get a chance to go home. Sudden changes in the family can also bother you.
Capricorn
A new member may arrive in your family. Legal tangles will get resolved and the outcome may also be in your favor. You may not disclose your projects to others. Those who are associated with an institution will be able to give more time to it. Socially you will interact more with others. You will benefit from foreign collaborations. Your opponents will create a lot of trouble for you. You may remain worried about your siblings in this period. Students will get a chance to succeed in competitive examinations. It is advisable to avoid tension and debate in husband-wife relationships.
Aquarius
You will be busy with international projects. Mantra and Siddhi Prapti Yogas are formed. You will get opportunities to travel. You will get opportunities to earn money. You will use the same for charity. You will add value to society. You may have gone through a lot of trouble but now you will be relieved. You will spend quality time with your children and your family. This will make you feel good and for some time you will forget all your problems.
Pisces
Stuck projects will start again. Luck will favour you. Some of your undisclosed relationships will see an improvement. Those in love relationships may see stagnancy. You will receive support and happiness through some external contacts. You will not be able to handle domestic situations tactfully. You will be stubborn and will try to impose your decision on others. This will not be required as soon you will have their support. You will be able to implement all your plans.