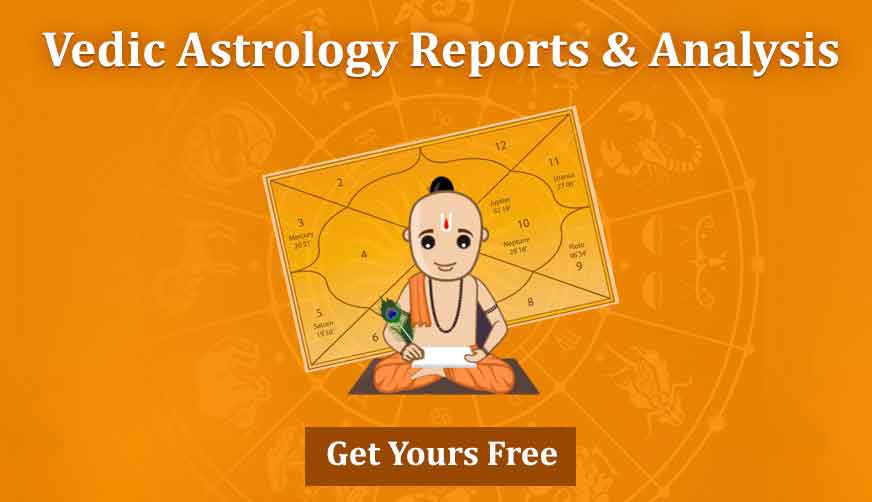 Chaturgrahi Yoga In Scorpio Zodiac Signs
Chatugrahi Yoga refers to a situation when any four planets are together in any one zodiac. This Yoga has a special impact on the zodiac. Whenever this Yoga is formed in any house in the Kundali. All four planets impact the house.
Chaturgrahi Yoga Period
According to astrology, this year this Yoga will take place between December 11 to December 15 in Scorpio. The Sun, Mercury, Venus and Ketu all will come together in the Scorpio zodiac and will create the Chaturgrahi Yoga. Scorpio zodiac sign is a factor of water. Chaturgrahi Yoga in the Scorpio sign can create landslides and natural disasters. At this time, the Sun will be afflicted by Ketu and Venus with Mercury. This will lead to disturbance.
Sun is fire, Venus is water, Ketu is an illusion, Mercury is the happiness of mind. In such a situation, when all these planets are positioned in the Scorpio zodiac, then there will be a lack of enthusiasm in this, a kind of sadness and immunity will also be seen. During this period, whatever are the special factors of these planets, all of them together will have an impact on Scorpio, the sign ruled by Mars. Overall there will be restlessness.
Since the Chaturgrahi Yoga is formed for a brief period, its negative impact will be for a limited period and soon positivity will return. Natural disasters will reduce. Constant motion is the destiny of the planets. Their motion affects not only humans but also nature's particles. Planets have varying speeds and so they may assemble in one zodiac at the same time. These planets have auspicious or inauspicious effects on every human being, creature and also the five elements. The result or effect of the combination of more than one planet depends on the mutual friendship and enmity of those planets. If the planets joining together are friends of each other, the result will be good, but if planets of different natures come together, then the natives with all the zodiac signs associated with them are affected.
Chaturgrahi Yoga will have an effect on these zodiac signs
The occurrence of Chaturgrahi Yoga in a horoscope will give many types of fruits. This Yoga will mainly affect all those zodiac signs which are governed by planets that form the Chaturgrahi Yoga. The Chaturgarahi Yoga formed this time will have a special effect on Leo, Gemini, Virgo, Taurus, Libra and Scorpio.
The presence of Mercury, Ketu, Sun and Venus are in the Scorpio zodiac has led to the formation of Chaturgrahi Yoga. Earlier, there were only Sun, Mercury and Ketu in Scorpio. Then with the arrival of Venus, Chaturugrahi Yoga was created. After this, the Yoga will end when the sun changes its zodiac sign to Sagittarius.
Effect of Chaturgrahi Yoga
When more than two planets enter the same zodiac, then many different situations and events can occur during this period. Chaturgriha Yoga leads to a possibility of social, political and natural change. Unforeseen events can be foreseen at an individual as well as a social level under this combination of planets.
Sun, Venus and Mercury are compromised because of being combined with Ketu in Scorpio. In this case, this situation can increase problems at the state level. The possibility of major changes in administration and social thinking is also seen.
Anarchy and communal disputes can also arise in the country due to Rahu-Ketu's influence om the Sun. Those associated with the media and the electronic sector will have to bear problems.
Venus will be located in its opposing zodiac. As a result, big decisions will be taken in the field of glitz and glamour. Big developments will take place in the field. There will be an increment in disputes, quarrels, tension, wrongdoing, loss, infection related problems. The presence of Ketu with Mercury will also lead to problems. The placement of Rahu-Ketu will lead to a decline in the impact of auspicious planets.
In astrology, whenever the Sun is in relationship with Rahu and Ketu, then in that case the possibility of Grahan Yoga increases. When both these planets are in relation with Sun and Venus it increases the chances of changes in the environment due to planets. Under the influence of these planets, there can be major decisions and changes related to the country and external contact.
The effect of Chaturgrahi Yoga on your zodiac sign
The presence of Sun, Mercury, Venus and Ketu in Scorpio, will increase the problems of four zodiac signs. Scorpio natives may have to face problems in mentally and physcially. Time will not be good for the natives of this sign. At the same time, there can be mixed results for the natives of other zodiac signs.
The problems of natives of Aries, Cancer, Capricorn, Aquarius, Pisces will increase suddenly. Similarly, the Chaturgrahi Yoga will not be favorable for the natives of Taurus, Libra, Gemini, Leo, Virgo.