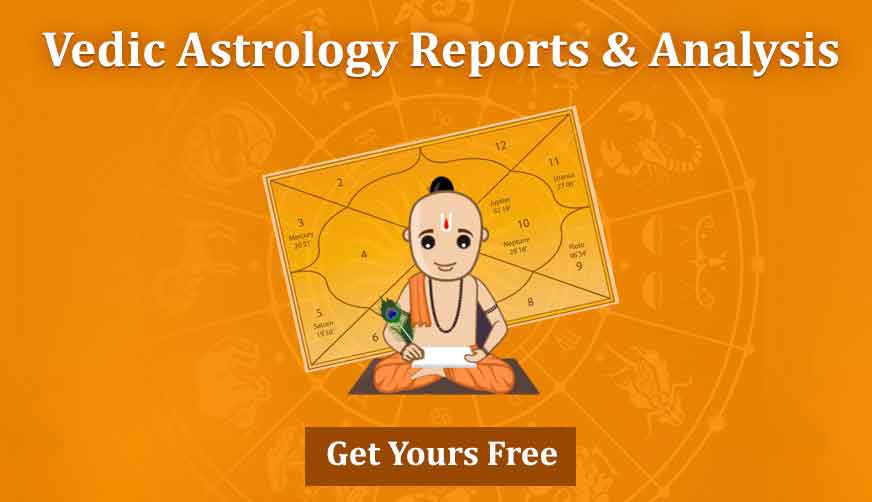 Mercury's Transit in Cancer
Mercury will leave the Gemini sign and enter the Cancer sign. There will be a lot of changes in the effects of Mercury once it transits from Gemini to Cancer. The main reason for radical changes is that so far Mercury was in its own sign Gemini and so was in a favourable state. Now that Mercury transits in Cancer, it will be natural to see many physical as well as ideological changes.
Mercury gives fruits as per its association with a planet or zodiac. When it transits to the place where it does not like to stay, it gives unfavourable results. Mercury does not find itself comfortable in Cancer. According to astrology, Mercury does not consider Cancer a friend, the primary reason for this is that the Moon is owned by Cancer. For this reason, Mercury's position in Cancer is not considered very pleasant.
Time of Mercury's entry into Cancer
On August 2, 2020, Mercury will enter the Cancer sign at 03:31 minutes. The transit of Mercury in Cancer will remain till 08:29, 17 August. Mercury's transit is direct and not retrograde.
How will Mercury's transit in Cancer impact all the zodiac signs? Let us know this in detail for all the 12 zodiac signs.
Influence of Mercury transit on Aries
The transit of Mercury will affect your life in many ways. Your position on the domestic front will be strong at this time. In some cases, there will be some new events at home and you will keep busy. There may be sudden gains. If you are a parent, then you will be worried about the children. You may not be supported much by women.
Influence of Mercury transit on Taurus
Mercury's transit in Taurus can make you run around for no real reason. Even without wanting, you may have to get involved in those things which you do not want to do. There will be an improvement in your artistic side. You will receive opportunities to earn as well as travel. You will coordinate with your loved ones and carry out important tasks.
Influence of Mercury transit on Gemini
For Gemini natives, the placement of Mercury will change from their sign to Cancer sign. It would be ideal for you to speed up your economic activities. You will be able to get work done through your gift of gab. Just be a little careful. You may explore new options in your work or business. You will also consider going for saving policies.
Influence of Mercury transit on Cancer sign
For the Cancer natives, the transit of Mercury will be helpful in bringing in benefits. Mercury will transit on your birth sign so this period will be very special for you. You should avoid making emotional decisions at this time. Mercury's transit in your sign will make you fickle and talkative. Your artistic style and aptitude will go up in this period. Make sure to do more than what you say.
Influence of Mercury transit on Leo
Leo natives will spend their money freely on others in this period. Your imagination will increase. Some of you may also complain of insomnia. You will be working hard only then you will be able to attain benefits. You will also benefit from external contacts. You may have to face stress due to your opponents. In some cases, you may get into disputes with people due to your anger.
Influence of Mercury transit on Virgo
Due to this transit, you will take up activities that will lead to the generation of income and also savings. Avoid risky investments From a family perspective, you are likely to bind better with your family members. This transit will remain favorable. You will spend more time with your people. The arrival of a new member at home will change the atmosphere of the house.
Influence of Mercury transit on Libra
The transit of Mercury will open up options at work and also at various competitions. Helping someone to complete your project can be very useful for you. This period will be ideal to bring your leadership qualities to the fore. This period may be a bit difficult for students. Problems such as not being able to concentrate properly at studies will impact students.
Influence of Mercury transit on Scorpio
Time may not be a bit favorable for you as luck may not be on your side. You will have to work harder to finish things. You may not get benefits equivalent to your hard work. There may be some dispute with the parents. Stomach disorders and water related diseases can impact your health. Keep a check on your health in this period.
Influence of Mercury transit on Sagittarius
You may be given some important responsibility. Some of you are also likely to get promotions. Make sure you do not get into arguments with others. The mental and physical condition may worsen. Take care of your health. Drive carefully. Businessmen can push their ideas forward. The purchase and sale of new goods will take place at a faster pace. You may start a new business.
Influence of Mercury transit on Capricorn
You will receive opportunities that will help you complete your old projects. There will be an increase in expenditure on the home front. You may also develop a distance from your family members. There will be issues from your brothers. People at home will not agree with your perspective. Those who are involved in jobs will try their level best to step up their work. Differences with the father on something can lead to stress.
Influence of Mercury transit on Cancer
Your mental and marital status both will be in trouble these days. There will be fights in this period. You will benefit from property-related matters. New work opportunities will come your way. You will hide some facts from others. You may also remain confused with regard to a decision. Your health may not be up to the mark, but the special aspect will be that you will emerge courageous and powerful to fight against adverse situations. You will want to go out and find peace of mind because of the instability of the mind. You will need to control your food and drink.
Influence of Mercury transit on Pisces
You will discuss finances and investments with family members. Take care of your health. You will be busy. Some people in the family can make you busy. This may cause some health problems. You can do a lot for others at this time. It is important for you to keep your body active. There will also be some Manglik events at home related either to marriage or in preparations of religious festivals. This will bring the family together.