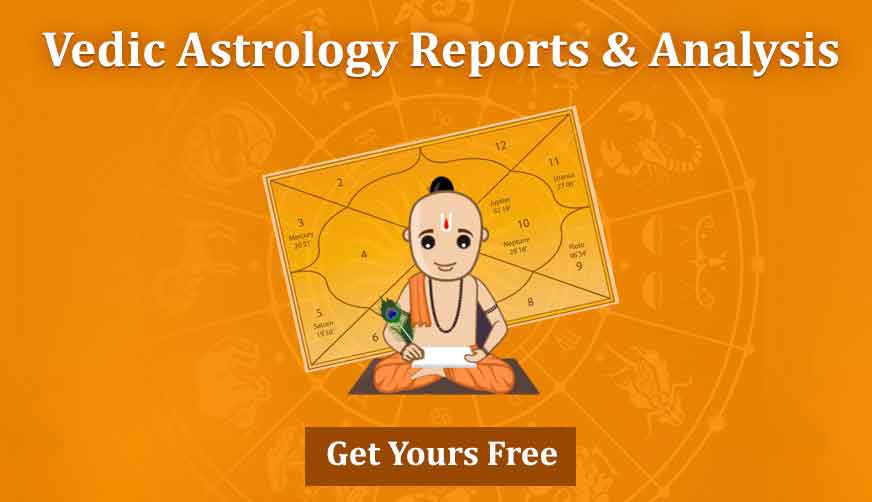 Venus Enters Gemini : How Venus In Gemini Will Affect Your Life
Venus will leave its own sign Taurus and will transit in Gemini. Gemini is governed by Mercury. Venus' presence in Mercury's sign indicates favorable conditions. Venus and Mercury are considered favorable. Hence Venus' entry into Gemini leads to an increase in artistry. Intellect also becomes sharper. It brings these characteristics of a person to the fore. This time shows the change in the social culture and political field.
Time of Venus' entry into Gemini sign
On August 1, Saturday morning at 5:09 Venus will leave Taurus and enter Gemini. It will transit in Gemini for 1 month.
Let us know how it will affect 12 zodiac signs
Aries
Venus transit in Gemini is going to occur in the third house for Aries natives. Being in this third house, you will prefer to invest your time and energy in areas that lets you showcase your skills and talent. If you desire to make good profits, do not let laziness get into your way. Your siblings will support you in this period. You will stand to benefit if you work hard. You will attain success on a daily basis. You will also indulge in things you like in this period. Your money will be spent not only on essentials but also on enjoyment.
Taurus
For Taurus natives, Venus will now transit from the first house to the second house. This transit will bring a positive change in your financial situation. You will take steps in bringing your family closer. Students will need to work harder. There may be a decrease in concentration in this period. The mind is going to be more disoriented. You will be able to make money through your language and speech. You will need money for your family, hence avoid giving out loans. You also need to be careful in money matters.
Gemini
For Gemini natives, Venus will leave their twelfth house and will enter their ascendant. Till now you have been careless about yourself but now you will start focusing on yourself. You will take an active interest in your health and your needs. You should also consider making some efforts in matters of love. Your spirit will prevail. There may be an increase in expenses in this period. Travel is also foreseen which will lead to expenses.
Cancer
Expenditure will overtake profits in this period. The transit in the 12th house for Cancer natives will lead to an increase in running around. At this time, your friends can also show a sense of animosity towards you. Income will rise but so will spending. Your money will be spent on family. There may be problems in relationships in this period. You need to look after your health.
Leo
For the Leo sign, Venus will transit in the 11th house. You will need to focus on your skills as well as work hard in this period. There is an increased probability of acquiring new projects and meeting new people. The transit in the eleventh house will benefit those who are engaged in subjects related to the field of arts and education. This transit will make you work harder. You will learn new things from your children.
Virgo
For the Virgo zodiac, the transit of Venus will bring a radical change. You will be able to complete some of your unfinished projects in this period. You may have to work harder While transiting in the tenth house, Venus will teach you to work not only with your friends but also your opponents. Luck will favour you at work. The attitude of your family members will change for the better. You may receive some benefits from a woman. You will do well in any area where intellect and skill is required.
Libra
For the natives of Libra zodiac, the transit of Venus at this time can bring new work opportunities. New projects will materialise. Seniors will be cooperative and helpful. This is the time to work hard. Students belonging to this sign will pursue higher education in their studies. Your knowledge will expand. You will attract others through your personality. You will get love and positivity from your mother. You will make efforts to take the love relationship forward. Those married will undergo new experiences. You may feel more connected emotionally with a person. There is a risk of infection so you need to take care of your health. The presence of Venus in the third house inspires Librans to overcome difficulties and move ahead. Success can be achieved only by surpassing difficulties.
Scorpio
Scorpios will have to be careful in this period. Venus will be transiting in the eighth house for Scorpio natives. Therefore your mind can be more inclined towards those things which you would like to keep hidden from everyone. It will be difficult to get certain activities done because of the interference of outsiders in this period. You will be traveling. You may benefit from a property. You may resort to lying in your love life. Various Manglik functions will be held in the family. You need to take care of your stomach as you may get infected from water borne diseases.
Sagittarius
For Sagittarius natives, Venus is now entering the seventh house. You will have to find a balance between love and marriage. You will take your relationship to the next step. You and your partner will get closer. You are also likely to do better if you work in partnerships. All you need to do is take care of your health else money will be spent on healthcare. There will be changes in family life. Renovation work may be undertaken at home. You will continue in your efforts to take your business forward.
Capricorn
This period is going to lead to an increase in expenses for Capricorn natives. Excess of work can give you trouble. A period of fatigue and controversy can also disappoint you a little. For Capricorn natives, the transit in the sixth house can split their attention on more than one thing. It is advisable to keep pace in the field of work. Senior officials may offer you profitable projects. Take care of children, you will need to keep your attention on their activities.
Aquarius
Venus' transit can disturb Aquarius natives mentally. Your mind will be occupied by several things. You will be very confused about your relationships in this period. In love, you may end up making hasty decisions. For Aquarius natives, the influence of Venus in the fifth place may play an important role in bringing happiness from children. Progeny, spending on entertainment, some auspicious work at home, support from luck are likely.
Pisces
The transit of Venus for Pisces natives will bring many changes at home and will help you find support from new people. The arrival of Venus at your place of happiness will make you emotional. Your need to fulfill your wishes or your wait for events you desire to happen will come to the fore. You can see some changes in your children and your home. Your own health may be weak. Also, the transit of Venus in the fourth house can increase your expenses.
Venus Remedy
It is very beneficial to take some measures when Venus transits in Gemini. Worshiping and chanting Mantras related to a planet is considered very positive if it is done in the period in which the planet transits.
One must wear white clean clothes and chant Venus Mantras to ward off any inauspiciousness that may be stemming from its transit. While taking a bath add milk and cardamom to the water. This will bring auspicious results from Venus transit. Similarly donating kheer made of milk on Fridays to the poor at any religious place also helps.