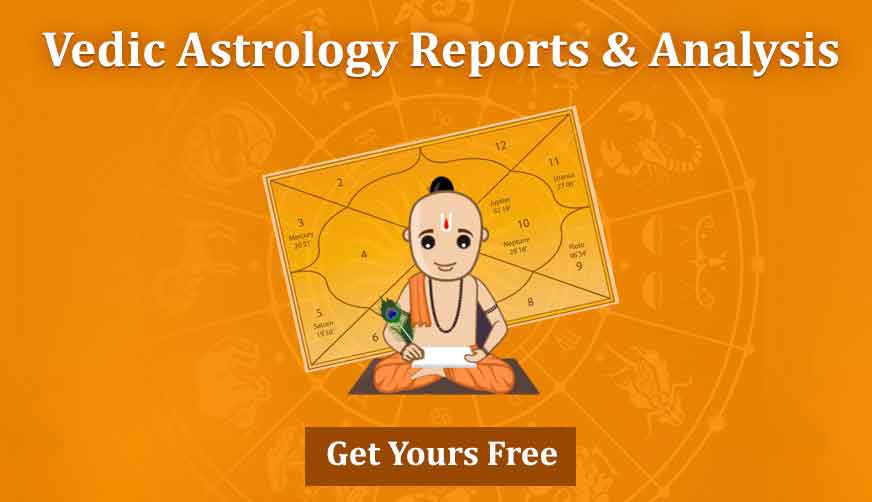 Effect of Mars transit in Mool Trikon
Mars' transit is also known as "Bhraman Kaal". Mars' transit in a sign is termed as transit. When Mars transits a sign its position in the sign strengthens. So, when Mars enters its Mooltrikon Rashi an increase in its impact is foreseen.
What is Aries Mooltrikon?
In astrology, there are many rules related to the position of the planets and their properties. Under this, one very important fact is that all the planets give their main fruits only to the original Mooltrikon Rashi For example, if someone has Scorpio ascendant, then Mars Dasha will not be able to provide very good results to it. The benefits will be ordinary. The reason for this is that Mars will give the main fruit of the original Mooltrikon Rashi. Again as Aries is in the sixth house, the benefits will be ordinary. Both of these zodiac signs work together and fruits are determined by the placement of Mars in a sign.
The auspiciousness of Mars and its impact
Transit of Mars
Even though Mars transits only Aries, it affects the natives of all zodiac signs. Mars will definitely impact the house in which it is residing more than others. This transit can be good for some and bad for some. Under astrology, Mars is considered a factor of energy. Mars is unlimited energy. It will exert this energy in all directions wherever it is present. Let us find out how Mars transit in Aries is going to affect the natives of various signs.
Transit of Mars for Aries
Mars will first enter its own sign Aries. Mars will enter Lagna of these natives. It will make you energetic and will prepare you for your hard work. It can also lead to an increase in anger and stubbornness in your nature. You need to control your anger and not create a scene over small issues. Stress can increase in marital life. You will need to understand your partner's aspirations. There may be concern about the health of the mother, but the situation will be under control. You will have the drive to work harder and this will lead to positive changes at work.
Transit of Mars for Taurus
This transit will be in the twelfth house for Taurus natives. Therefore, the issues related to this place will definitely affect you. The presence of Mars at this place will lead to a sudden increase in expenses. There will be losses due to one reason or the other. You are also likely to travel a lot.
Transit of Mars for Gemini
This transit is going to affect your 11th house. It will lead to your progress in the spiritual realm. There is a strong Dasha indicating international travel. This period will accelerate your activities. During this transit of Mars, your financial side will be strong. Your expenses too will be on the higher side. You will be occupied in finding income avenues that can take care of your day to day expenses. You will take some steps to improve your relationship with your elder brother. There will be a need to act wisely. You may also have to go through an economic crisis. Permissions for certain projects will also be granted.
Transit of Mars for Cancer
For the Cancer sign, the transit of Mars can lead to an increase in construction related activities in the family. Someone at home may fall sick causing you stress. You are likely to get positive results from any ongoing court case. You will consider various kinds of strategies to succeed. Your work is likely to be noticed by senior officials. Any disagreements with others are likely to be resolved. This transit will prove to be good for property related matters. Difficulties will come your way. It would be ideal for you if you deal with the same courageously. A new beginning is foreseen in matters of love.
Transit of Mars for Leo
You are likely to travel. You should avoid getting into disputes with your siblings. They may also seek your help. Some important changes can also be seen in the love life. The pace of improvement in marital relations will rise. Your performance in your field of work will be good, luck will favour you. In the matter of studies, you will be engaged in your preparations to secure higher education in this period.
Transit of Mars for Virgo
Mars will transit the eighth house of Virgo natives. Sudden changes are foreseen owing to this transit. Avoid taking risks of any form in this period, else you may land in trouble. Colleagues or your boss at work are going to keep an eye on your work. Avoid taking shortcuts and stay away from any kind of illegal activities else you will lose your credibility. You will see the benefits on the home front. All you need to do is be a little gentle. Avoid talking big unnecessarily. Take care of what you eat, there may be an increase in stomach related problems.
Transit of Mars for Libra
You need to take yourself and your relationships seriously in this period. Mars, placed in the seventh house of Aries can create turmoil in your love life. On the other hand, those who are in a love relationship may take their relationship a step forward and get married. Mangal Maharaj will also influence your thinking and your style of work. You may spend time fantasizing. If you are a businessman/businesswoman you can think of partnership. Your income can increase in this period. Stuck money may now be released. There will be mixed results in personal life. You will face both good and bad times in this period. You may be worried about work.
Mars transit for Scorpio
This period will bring you face to face with your opponents. You can consider taking up stuck legal tangles as they are likely to get resolved and settle to your advantage. You will also try your level best to get rid of your problems. Your children may pressurise you. You need to keep a tab on your habits as you will be susceptible to addictions in this period. There may be problems related to health or education. You will get a chance to meet new people, your social circle will increase. The planetary Lord of Scorpio zodiac is Mars and now at this time, he is transiting his original zodiac sign Aries which falls in the sixth house. This house represents trouble from the enemy, suffering from disease, dispute and legal issues in the horoscope. Therefore, Mars transit in this place will help you overcome all of the above issues.
Transit of Mars for Sagittarius
For Sagittarius natives, the transit of Mars in Aries is going to be ordinary. There will be positive changes. There will be an improvement in your enthusiasm and zeal to do things. Your children will support you and this will make you very happy. It will be easy for you to dominate the enemies. Luck will be by your side. You will undertake religious activities in this period. Mangalik events are likely to be organised at home. You will remain strong and will not let others dampen your spirits. If you are involved in legal issues, then it is likely to be settled in your favour. It is important for you to be cautious about your health. Control your anger and use vehicles etc. carefully. You may get some financial help.
Transit of Mars for Capricorns
For Capricorn natives, Mars will transit the fourth house of their horoscope. This will keep you occupied on the home front. You will have to find a balance between work and home. This period will certainly impact certain areas of your life. These include vehicle, property, job, mother's support and your happiness. The presence of Mars in these houses will certainly impact your home and your relationships. There could be some compromise in your happiness. You are likely to be involved in buying and selling land. There is a good chance of benefiting from the property. You may also take up the renovation of your house.
Transit of Mars for Aquarius
For Aquarius natives, this transit will lead to an increase in hard work. You will need to keep a check on yourself in this period. Your excess enthusiasm can spoil some things as well. There will also be opportunities to get away from home. Unless necessary do not indulge in new purchases. Try and save money. You will have to look at things from the perspective of your siblings to understand them better. You may develop differences with your father. Avoid too much dependence on luck in this period. You may also receive opportunities to travel on account of work.
Transit of Mars for Pisces
For Pisces natives, this transit of Mars will have an impact on their capacity to influence others and their wealth status. This period will present new educational opportunities. There may be disagreements and disputes in the family. Conversations can turn rude and ugly. There can be problems in marital life as well. Manglik functions will be organised at home.