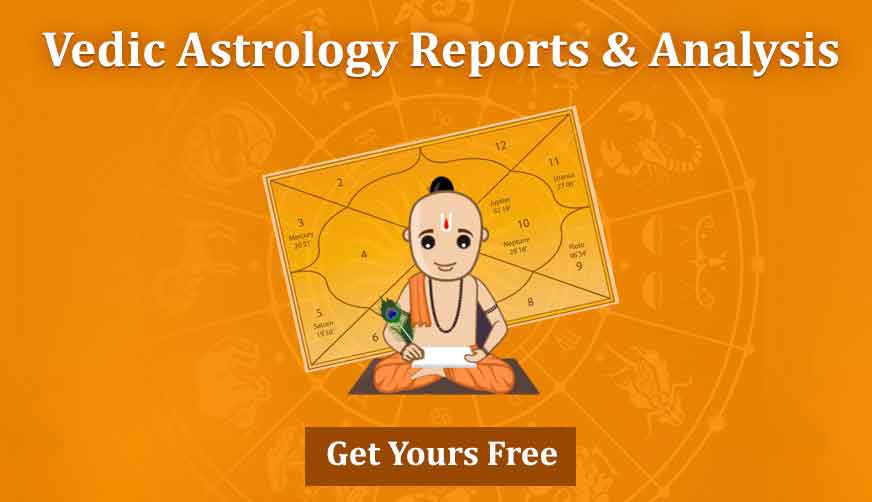 How Sadesati will affect your Moonsign in 2020
Saturn is a slow-motion planet, its transit is considered an important event. There is an eagerness to know all about Saturn in detail, its transit, and most importantly, people want to know the signs in which Sadesatti starts and the signs in which Dhaiyya starts. Whenever the zodiac sign of Saturn changes, people are eager to know what will be the impact on their sign.
Saturn is given the position of a planet that does justice and gives fruits as per the deeds of a person. Saturn decides good or bad outcome for a native depending upon his/her behaviour and Karmas. Saturn's transit in January 2020 from one sign to another sign will mark the end of Sadesatti for some signs and the beginning of Sadesatti for some. Similarly, the impact of Saturn's Dhaiyya will also change.
What is Saturn's Sadesatti?
During transit, if Saturn is in the 12th, 1st or 2nd position from a native's birth sign then that period becomes the period of Saturn's Sadesatti for the native. As per astrology, Saturn is considered to be a planet that increases the worries of a person during its period. It can lead to separation from family members. It can also increase bodily pain. Financial losses may occur. There will be several such incidents that will take place and have an impact.
Which signs will be impacted by Saturn's Sadesatti in 2020
Sagittarius:
For the natives of Sagittarius sign, Saturn's Sadesatti is setting from its peak. This period will be the final phase for the natives of Sagittarius Sign. Saturn will leave long term effects in this last phase. Sagittarians should not take any decision in haste during this period. They should think through all the pros and cons thoroughly before arriving at any decision. They should also be alert with their finances.
Saturn is the Lord of the second and third houses for the natives of Sagittarius and right now Saturn is transiting the second house. In this period you will be worried not only of your finances but also that of property matters. This period will make you lazy and you will not be able to finish pending tasks even if you wish to do so. You will have one or the other source of income because of the silver phase of Sadesatti. You will also acquire vehicles and property.
Capricorn:
Capricorn natives will go through the second phase of Sadesatti. This means Sadesatti will be at its peak as this is the middle period of Sadesatti.
Saturn will create mental stress for you, but in certain areas, you will benefit too. You will come in touch with a new set of people. You will see windfall financial gains in March and June. You will also get an opportunity to travel in this month. This being the gold phase of Sadesatti Capricorns will get positive fruits too.
Aquarius:
Saturn is going to leave the Sagittarius sign and enter the Capricorn sign. In this case, Sadesatti period will begin for the natives of Aquarius sign. For Aquarius natives, Sadesatti will be in the rising phase.
Saturn will be transiting in the 12th place for the natives of Aquarius sign. This will lead to an increase in expenditure. There will be health related issues too.
The above three signs will bear the impact of Sadesatti. Saturn's effect will be the maximum for these three signs. The natives of these signs are likely to see major changes in their work and also on the family front.
What is Shani Dhaiyya
While transiting if Saturn is placed at the 4th or 8th position from the native's sign then that period is called Dhaiyya. This period lasts for two and a half years, (Dhai Saal), hence it is called Dhaiyya. This period too is not considered very good. It is also known as Laghu Dhaiyya. Saturn's Dhaiyya causes the native to run from pillar to post for no reason. The native has to try harder, but will not get the desired fruits. Unnecessary expenditure will also rise. The differences with near and dear ones will also increase.
Signs affected by Shani Dhaiyya
Gemini and Cancer signs will be impacted by Saturn's Dhaiyya. The Dhaiyya will end for the natives of Scorpio and Virgo natives. This will bring relief to them.
The impact of Saturn's Sadesatti and Dhaiyya is never the same for all the natives who are facing it. It is different because of several factors. One of the reasons for this is that if Saturn is placed in the first place, fifth place or ninth place in a native's Kundali then it will become the Lord of Trikon house. If it is placed in a strong position or friendly position, then, because of being positive in the Kundali, its bad effects will reduce to a certain extent. But along with this Saturn will have an impact on the native based on all the placement of all the other planets in the Kundali and also the Dasha. Hence the impact of Saturn cannot be determined just by analysing one factor.
View More Articles