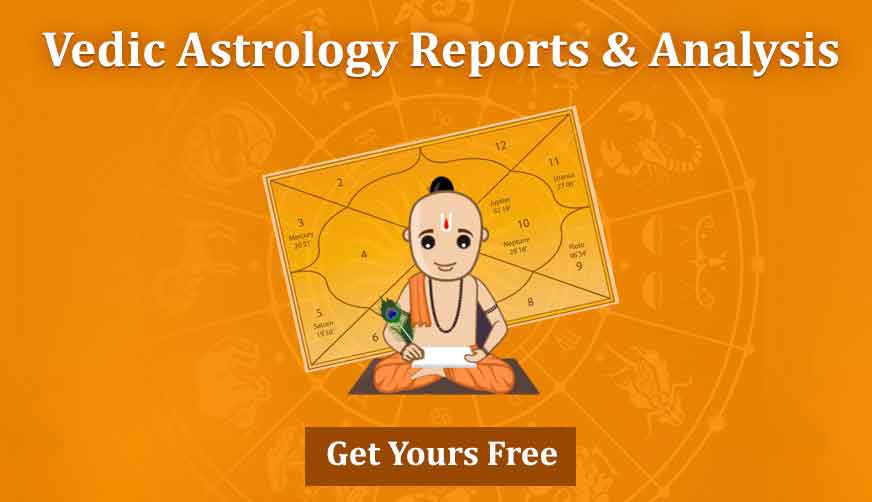 2020 Auspicious Dates and Timings to Buy Vehicle
Everyone desires a new and a good vehicle. Simultaneously when one decides to buy, there are several questions that cloud the mind. Am I making the right purchase, there should not be any technical glitch in the long run. The newly purchased vehicle should run smoothly for years to come. Keeping all this in mind, our Acharyas have determined some Muhurtas and auspicious time slots. If we select a particular object in the allotted Muhurat then the probability of everything going well is higher.
Accordingly, we have identified auspicious time slots to buy a vehicle in the year 2020 in the table below. If you buy a new vehicle at this time, it will be beneficial for you. Do note that along with these Muhurats, other aspects are also, only then the auspicious results will be achieved. For example, you should avoid the Rahu Kaal period on the day you buy a new vehicle. Choose Shubh, Labh, Amrut, Char Choghadiya. Moon should not be present in the 4th, 8th, 12th house of the person purchasing a new vehicle.
A vehicle bought in an auspicious time and Dasha will save you from trouble and will bring you profits.
January 2020 Auspicious Dates and Timings to Buy Vehicle
| Date | Day | Nakshatra | Hindu Month | Auspicious Time |
| --- | --- | --- | --- | --- |
| 31 January | Friday | Revati | Magha Shukla Shashthi | Aquarius Lagna, Pisces Lagna, Abhijit Muhurat, Taurus Lagna |
February 2020 Auspicious Dates and Timings to Buy Vehicle
| Date | Day | Nakshatra | Hindu Month | Auspicious Time |
| --- | --- | --- | --- | --- |
| 1 February | Staurday | Ashwini | Magha Shukla Saptami | Aquarius Lagna, Pisces Lagna, Abhijit Muhurat, Taurus Lagna |
| 10 February | Monday | Magha | Falgun Krishna Pratipada | Muhurat till 11:32 |
| 26 February | Wednesday | Uttara Bhadrapada | Falgun Shukla Tritiya | Pisces Lagna, Aries Lagna, Taurus Lagna |
| 28 February | Friday | Ashwini | Falgun Shukla Panchami | Pisces Lagna, Aries Lagna, Taurus Lagna, Abhijit Muhurat |
March 2020 Auspicious Dates and Timings to Buy Vehicle
| Date | Day | Nakshatra | Hindu Month | Auspicious Time |
| --- | --- | --- | --- | --- |
| 2 March | Monday | Rohini | Falgun Shukla Saptami | Muhurat after 13:56 |
| 11 March | Wednesday | Hasta | Chaitra Krishna Dwitiya | Aries Lagna, Taurus Lagna, Gemini Lagna |
| 25 March | Wednesday | Revati | Chaitra Shukla Pratipada | Taurus Lagna, Cancer Lagna |
| 26 March | Thursday | Revati/Ashwini | Chaitra Shukla Dwitiya | Taurus Lagna, Abhijit Muhurat |
April 2020 Auspicious Dates and Timings to Buy Vehicle
| Date | Day | Nakshatra | Hindu Month | Auspicious Time |
| --- | --- | --- | --- | --- |
| 3 April | Friday | Pushya | Chaitra Shukla Dashmi | Taurus Lagna, Abhijit Muhurat |
| 5 April | Sunday | Magha | Chaitra Shukla Dhawadshi | Taurus Lagna, Abhijit Muhurat |
| 6 April | Monday | Purva Phalguni | Chaitra Shukla Trayodashi | Muhurat till 12:16 |
| 8 April | Wednesday | Chitra | Chitra Poornima | Muhurat after 11:21 |
| 17 April | Friday | Dhanishta | Vaishakh Krishna Dashmi | Muhurat till 12:18 |
| 18 April | Saturday | Satabhisha | Vaishakh Krishna Ekadashi | Taurus Lagna, Cancer Lagna, Abhijit Muhurat |
| 19 April | Sunday | Purva Bhadrapada | Vaishakh Krishna Dhawadshi | Taurus Lagna, Cancer Lagna, Abhijit Muhurat |
| 27 April | Monday | Mrigashirsha | Vaishakh Shukla Panchami | Muhurat after 14:30 |
| 30 April | Thursday | Pushya | Vaishakh Shukla Saptami | Muhurat after 14:40 |
May 2020 Auspicious Dates and Timings to Buy Vehicle
| Date | Day | Nakshatra | Hindu Month | Auspicious Time |
| --- | --- | --- | --- | --- |
| 2 May | Saturday | Magha | Vaishakh Shukla Dashmi | Muhurat after 11:36 |
| 3 May | Friday | Purva Phalguni | Vaishakh Shukla Dashmi | Taurus Lagna, Muhurat till 12:08 |
| 4 May | Monday | Uttara Phalguni | Vaishakh Shukla Ekadashi | Taurus Lagna |
| 18 May | Monday | Uttara Bhadrapada | Vaishakh Shukla Ekadashi | Cancer Lagna, Leo Lagna, Abhijit Muhurata |
| 24 May | Sunday | Mrigashirsha | Jyeshtha Shukla Dwitiya | Cancer Lagna, Leo Lagna, Abhijit Muhurat, Virgo Lagna |
| 27 May | Wednesday | Pushya | Jyeshtha Shukla Panchami | Muhurat after 07:28 |
June 2020 Auspicious Dates and Timings to Buy Vehicle
| Date | Day | Nakshatra | Hindu Month | Auspicious Time |
| --- | --- | --- | --- | --- |
| 15 June | Monday | Revati | Ashadha Krishna Dashmi | Cancer Lagna, Leo Lagna, Abhijit Muhurat, Virgo Lagna |
| 26 June | Friday | Magha/Poorva Phalguni | Ashadha Shukla panchami | Cancer Lagna, Leo Lagna, Abhijit Muhurat, Virgo Lagna |
July 2020 Auspicious Dates and Timings to Buy Vehicle
| Date | Day | Nakshatra | Hindu Month | Auspicious Time |
| --- | --- | --- | --- | --- |
| 2 July | Thursday | Anuradha | Ashadha Shukla Dhawadshi | Cancer Lagna, Leo Lagna, Abhijit Muhurat, Virgo Lagna |
| 8 July | Wednesday | Dhanishta | Shraavana Krishna Tritiya | Cancer Lagna, Leo Lagna, Virgo Lagna |
| 10 July | Friday | Purva Bhadrapada | Shraavana Krishna Panchami | Cancer Lagna, Leo Lagna, Abhijit Muhurat, Virgo Lagna |
| 23 July | Thursday | Magha | Shraavana Shukla tritiya | Muhurat after 12:02 |
| 25 July | Saturday | Hasta | Shraavana Shukla Panchami | Leo Lagna, Virgo Lagna, Abhijit Muhurat |
| 26July | Sunday | Hasta/Chitra | Shraavana Shukla shashthi | Leo Lagna, Virgo Lagna, Abhijit Muhurat, Libra |
| 29 July | Wednesday | Anuradha | Shraavana Shukla Dashami | Muhurat After 08:33 |
| 30 July | Thursday | Anuradha | Shraavana Shukla Ekadashi | Muhurat from 8:33 to till 15:05 |
August 2020 Auspicious Dates and Timings to Buy Vehicle
| Date | Day | Nakshatra | Hindu Month | Auspicious Time |
| --- | --- | --- | --- | --- |
| 3 August | Monday | Shravana | shravan poornima | Muhurat after 07:19, Leo Lagna, Virgo Lagna, Abhijit Muhurat, Scorpio Lagna |
| 5 August | Wednesday | Satabhisha | Bhadrapada krishna Dwitiya | Muhurat after 09:30, Virgo Lagna, Scorpio Lagna |
| 6 August | Thursday | Satabhisha/Purva Bhadrapada | Bhadrapada krishna tritiya | Muhurat till 11:33 |
| 8 August | Saturday | Uttara Bhadrapada | Bhadrapada krishna Panchami | Leo Lagna, Virgo Lagna, Abhijit Muhurat, Scorpio Lagna |
| 21 August | Friday | Uttara Phalguni | Bhadrapada Shukla Tritiya | Virgo Lagna, Abhijit Muhurat, Scorpio Lagna |
| 23 August | Sunday | Chitra | Bhadrapada Shukla Panchami | Virgo Lagna, Libra Lagna, Abhijit Muhurat, Scorpio Lagna |
| 24 August | Monday | Swati | Bhadrapada Shukla Shashthi | Muhurat after 09:12, Libra Lagna |
| 29 August | Saturday | Purva Ashada | Bhadrapada Shukla Ekadashi | Muhurat till 13:03, Virgo Lagna, Libra Lagna |
| 31 August | Monday | Shravana | Bhadrapada Shukla Trayodashi | Muhurat till 08:49 |
October 2020 Auspicious Dates and Timings to Buy Vehicle
| Date | Day | Nakshatra | Hindu Month | Auspicious Time |
| --- | --- | --- | --- | --- |
| 19 October | Monday | Anuradha | Shudh Ashwin Shukla Tritiya | Sagittarius Lagna, Abhijit Muhurat, Aquarius Lagna |
| 21 October | Wednesday | Moola | Shudh Ashwin Shukla Panchami | Sagittarius Lagna, Aquarius Lagna |
| 22 October | Thursday | purva ashadha | Shudh Ashwin Shukla Shashthi | Sagittarius Lagna, Aquarius Lagna |
| 25 October | Sunday | Dhanishta | Shudh Ashwin Shukla Dashami | Sagittarius Lagna, Aquarius Lagna |
| 28 October | Wednesday | Uttara bhadrapada | Shudh Ashwin Shukla Dhawadshi | Sagittarius Lagna, Aquarius Lagna, Muhurat after 09:11 |
| 29 October | Thursday | Uttara bhadrapada | Shudh Ashwin Shukla Trayodashi | Muhurat Till12:00 |
| 31 October | Saturday | Ashwini | Ashwin Purnima | Sagittarius Lagna, Aquarius Lagna |
November 2020 Auspicious Dates and Timings to Buy Vehicle
| Date | Day | Nakshatra | Hindu Month | Auspicious Time |
| --- | --- | --- | --- | --- |
| 6 November | Friday | punarvasu | Kartik krishna Shashthi | Sagittarius Lagna, Capricorn Lagna, Abhijit Muhurat, Aquarius Lagna |
| 12 November | Thursday | Hasta | Kartik krishna Dhawadshi | Sagittarius Lagna, Capricorn Lagna, Abhijit Muhurat, Aquarius Lagna |
| 19 November | Thursday | Purva Ashadha | Kartik Shukla Panchami | Sagittarius Lagna, Muhurat Till 09:38 |
| 20 November | Friday | Shravana | Kartik Shukla Shashthi | Muhurat after 09:22 |
| 25 November | Wednesday | Uttara Bhadrapada | Kartik Shukla Ekadashi | Muhurat after 15:57 |
| 27 November | Friday | Ashwini | Kartik Shukla Dhawadshi | Muhurat after 08:29 |
December 2020 Auspicious Dates and Timings to Buy Vehicle
| Date | Day | Nakshatra | Hindu Month | Auspicious Time |
| --- | --- | --- | --- | --- |
| 7 December | Monday | Magha | Margashirsha Krishna Saptami | Muhurat after 07:40, Sagittarius Lagna, Abhijit Muhurat, Aquarius Lagna |
| 10 December | Thursday | Hasta/Chitra | Margashirsha Krishna Dashami | Sagittarius Lagna, Capricorn Lagna, Abhijit Muhurat, Aquarius Lagna, Pisces lagna |
View More Articles