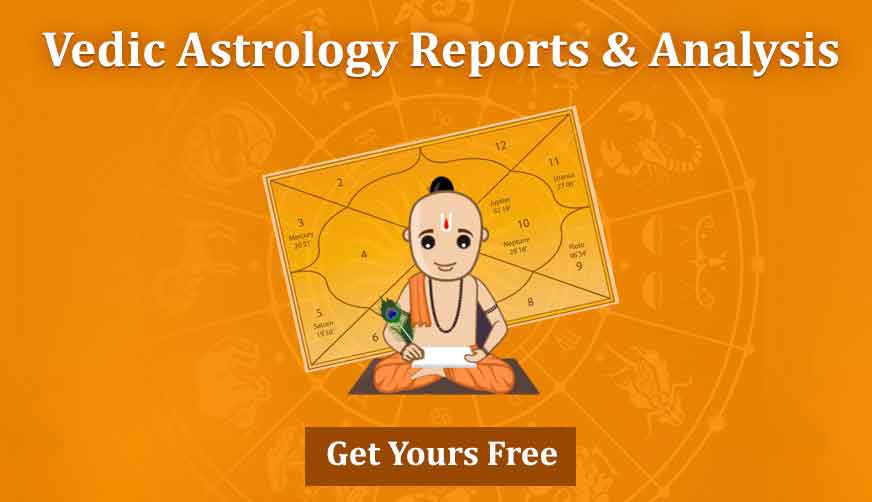 Auspicious Time To Start New Shops And Business 2020
People keep trying their hands at various businesses and think of various strategies to earn money. Everyone wants to be successful when they start a new project, set up a shop or start a new business. When people do well in their work they are blessed with wealth, honor and prosperity.
Keeping all this in mind, astrology has determined certain slots of time which prove to be auspicious for a new venture. If you start your new work in these slots, then you are more likely to get good benefits and good luck from it.
Here are some auspicious time slots for starting a new shop, factory or business in the year 2020, which will be helpful in bringing in success.
January 2020 Auspicious Time To Start New Shops And Business
| Date | Day | Nakshatra | Hindu Month | Auspicious Time |
| --- | --- | --- | --- | --- |
| 15 January | Wednesday | Uttara Phalguni | Magha Krishna Panchami | Aries Lagna, Donation for Mercury |
| 16 January | Thursday | Hasta | Magha Krishna Shashthi | Pisces Lagna, Abhijit Muhurat, Aries Lagna |
| 17 January | Friday | Chitra | Magha Krishna Ashtami | Pisces Lagna, Abhijit Muhurat, Aries Lagna, Taurus Lagna |
| 20 January | Monday | Anuradha | Magha Krishna Ekadashi | Pisces Lagna, Abhijit Muhurat, Taurus Lagna |
| 29 January | Wednesday | Uttara Bhadrapada | Magha Shukla chaturthi/Panchami | Aries Lagna, Donation for Mercury, Muhurat after 12:13, Taurus Lagna |
| 30 January | Thursday | Uttara Bhadrapada | Magha Shukla Panchami | Pisces Lagna, Abhijit Muhurat, Taurus Lagna |
| 31 January | Friday | Revati | Magha Shukla Shashthi | Pisces Lagna, Abhijit Muhurat, Aries Lagna, Taurus Lagna |
February 2020 Auspicious Time To Start New Shops And Business
| Date | Day | Nakshatra | Hindu Month | Auspicious Time |
| --- | --- | --- | --- | --- |
| 1 February | Staurday | Ashwini | Magha Shukla Saptami | Pisces Lagna, Aries Lagna, Taurus Lagna, Abhijit Muhurat |
| 16 February | Sunday | Anuradha | Falgun Krishna Ashtami | Muhurat till 11:48, Pisces Lagna, Aries Lagna (donation for moon), Taurus Lagna |
| 26 February | Wednesday | Uttara Bhadrapada | Falgun Shukla Tritiya | Pisces Lagna, Aries Lagna, Gemini lagna (donation for mercury) |
| 28 February | Friday | Ashwini | Falgun Shukla Panchami | Pisces Lagna, Aries Lagna, Taurus Lagna, Abhijit Muhurat, Muhurat till 15:17 |
March 2020 Auspicious Time To Start New Shops And Business
| Date | Day | Nakshatra | Hindu Month | Auspicious Time |
| --- | --- | --- | --- | --- |
| 2 March | Monday | Rohini | Falgun Shukla Saptami | Muhurat after 13:56, Gemini lagna |
| 11 March | Wednesday | Hasta | Chaitra Krishna Dwitiya | Aries Lagna, Taurus Lagna, Gemini Lagna |
April 2020 Auspicious Time To Start New Shops And Business
| Date | Day | Nakshatra | Hindu Month | Auspicious Time |
| --- | --- | --- | --- | --- |
| 15 April | Wednesday | uttarashada | Chaitra Krishna ashtami | Taurus Lagna, Leo Lagna |
| 30 April | Thursday | Pushya | Vaishakh Shukla Saptami | Taurus lagna, Leo Lagna, Abhijit Muhurat |
May 2020 Auspicious Time To Start New Shops And Business
| Date | Day | Nakshatra | Hindu Month | Auspicious Time |
| --- | --- | --- | --- | --- |
| 4 May | Monday | Uttara Phalguni | Vaishakh Shukla Ekadashi | Taurus Lagna, Leo Lagna, Abhijit Muhurat |
| 24 May | Sunday | Mrigashirsha | Jyeshtha Shukla Dwitiya | Taurus Lagna,Leo Lagna, Abhijit Muhurat |
| 27 May | Wednesday | Pushya | Jyeshtha Shukla Panchami | Muhurat after 07:28,Taurus Lagna,Leo Lagna, Abhijit Muhurat |
June 2020 Auspicious Time To Start New Shops And Business
| Date | Day | Nakshatra | Hindu Month | Auspicious Time |
| --- | --- | --- | --- | --- |
| 15 June | Monday | Revati | Ashadha Krishna Dashmi | Muhurat till 16:31, Cancer Lagna, Leo Lagna, Abhijit Muhurat |
| 17 June | Wednesday | Ashwini | Ashadha Krishna Ekadashi | Muhurat till 06:04 |
| 28 June | Sunday | Uttara Phalguni | Ashadha Shukla Ashtami | Muhurat till 08:46 |
July 2020 Auspicious Time To Start New Shops And Business
| Date | Day | Nakshatra | Hindu Month | Auspicious Time |
| --- | --- | --- | --- | --- |
| 2 July | Thursday | Anuradha | Ashadha Shukla Dhawadshi | Leo Lagna, Abhijit Muhurat, Virgo Lagna |
| 12 July | Sunday | Revati | Shraavana Krishna Saptami | Muhurat After 08;18, Leo Lagna, Virgo Lagna, Abhijit Muhurat |
| 13 July | Monday | Revati/Ashwini | Shraavana Krishna Ashtami | Leo Lagna, Virgo Lagna, Abhijit Muhurat |
| 17 July | Friday | Rohini | Shraavana Krishna Dhawadshi | Leo Lagna, Virgo Lagna, Abhijit Muhurat |
| 25 July | Saturday | Hasta | Shraavana Shukla Panchami | Muhurat After 14:19 |
| 26July | Sunday | Hasta/Chitra | Shraavana Shukla shashthi | Leo Lagna, Virgo Lagna, Abhijit Muhurat |
| 27 July | Monday | Chitra | Shraavana Shukla Saptami | Muhurat till 11:04 |
| 29 July | Wednesday | Anuradha | Shraavana Shukla Dashami | Muhurat After 08:33 |
| 30 July | Thursday | Anuradha | Shraavana Shukla Ekadashi | Muhurat till 07:41 |
August 2020 Auspicious Time To Start New Shops And Business
| Date | Day | Nakshatra | Hindu Month | Auspicious Time |
| --- | --- | --- | --- | --- |
| 13 August | Thursday | Rohini | Bhadrapada krishna Navmi | Muhurat After 12:59 |
| 21 August | Friday | Uttara Phalguni | Bhadrapada Shukla Tritiya | Leo Lagna, Virgo Lagna |
| 23 August | Sunday | Chitra | Bhadrapada Shukla Panchami | Leo Lagna, Virgo Lagna, Abhijit Muhurat, Scorpio Lagna |
| 24 August | Monday | Swati | Bhadrapada Shukla Shashthi | Leo Lagna, Virgo Lagna, Abhijit Muhurat, Scorpio Lagna |
October 2020 Auspicious Time To Start New Shops And Business
| Date | Day | Nakshatra | Hindu Month | Auspicious Time |
| --- | --- | --- | --- | --- |
| 19 October | Monday | Anuradha | Shudh Ashwin Shukla Tritiya | Leo Lagna, Abhijit Muhurat |
| 28 October | Wednesday | Uttara bhadrapada | Shudh Ashwin Shukla Dhawadshi | Muhurat after 09:11 |
| 29 October | Thursday | Uttara bhadrapada | Shudh Ashwin Shukla Trayodashi | Sagittarius Lagna, Muhurat Till 14:08 |
| 31 October | Saturday | Ashwini | Ashwin Purnima | Sagittarius Lagna, Abhijit Muhurat |
November 2020 Auspicious Time To Start New Shops And Business

| Date | Day | Nakshatra | Hindu Month | Auspicious Time |
| --- | --- | --- | --- | --- |
| 12 November | Thursday | Hasta | Kartik krishna Dhawadshi | Sagittarius Lagna, Abhijit Muhurat |
| 13 November | Friday | Chitra | Kartik Shukla Trayodashi | Sagittarius Lagna, Abhijit Muhurat, Capricorn Lagna |
| 25 November | Wednesday | Uttara Bhadrapada | Kartik Shukla Ekadashi | Sagittarius Lagna (bhishma panchak) |
| 27 November | Friday | Ashwini | Kartik Shukla Dhawadshi | Muhurat after 08:29 (bhishma panchak) |
| 30 November | Monday | Rohini | Kartik Purnima | Sagittarius Lagna, Abhijit Muhurat |
December 2020 Auspicious Time To Start New Shops And Business
| Date | Day | Nakshatra | Hindu Month | Auspicious Time |
| --- | --- | --- | --- | --- |
| 10 December | Thursday | Hasta/Chitra | Margashirsha Krishna Dashami | Sagittarius Lagna, Capricorn Lagna |
View More Articles