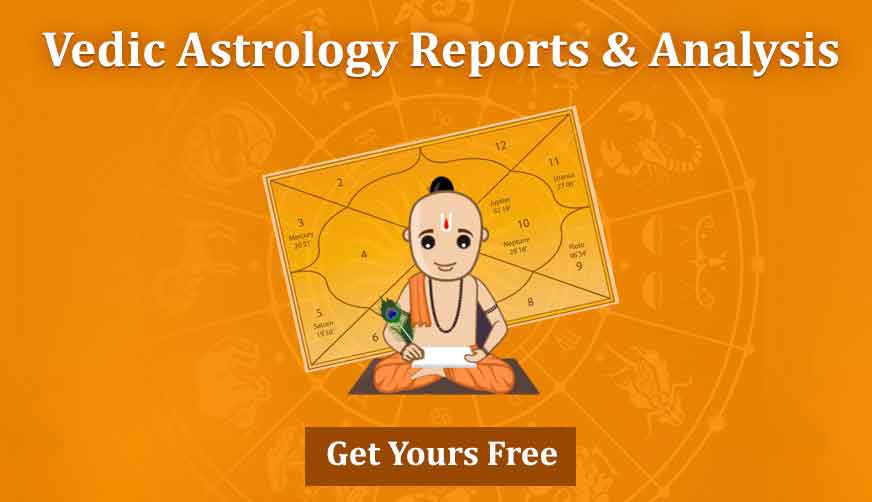 Saturn Transit 2020: Effects on your Zodiac Sign | Saturn's transit in Capricorn
Saturn will enter Capricorn on 24 January 2020. From 2020 till 2021, Saturn will transit in Capricorn itself. On 11 May 2020, it will transit retrograde in Capricorn. After this, on 29 September 2020, it will transit directly in Capricorn.
Capricorn is Saturn's home sign. If Saturn has entered your house after thirty years then this transit will be especially effective. Let us understand what the transit of Saturn will bring to the natives of all zodiac signs.
Impact of Saturn's transit on Aries
Saturn will transit the tenth house of Aries. Saturn will definitely affect the work of these natives. Travel is also foreseen. The native will meet several people. This will benefit the native's work. At this time, there will be concerns about issues at work and the likelihood of new projects to work out will also increase. There can be a decline in happiness, tension in relationships can also increase. Money can be given more importance in relationships.
Remedy:
Worship Shivling by pouring Panchamrat on it every Monday.
Impact of Saturn's transit on Taurus
Saturn will transit the ninth house of Taurus. Guru is the Lord of luck and Karma for the Taurus sign. This period will bring in new changes, work opportunities and policies. For some reasons projects that were to bear fruit will not. Due to some or the other reason luck will not support you. It is essential that destiny should support you. However, do not lose heart, there will be a positive period for you. There may be some differences with your siblings. You need to keep calm, circumstances will soon turn in your favour.
Remedy -
Feed poor people with Khichdi made from Chana Daal.
Impact of Saturn's transit on Gemini
Saturn will transit the eighth house of Gemini. Saturn is the Lord of the ninth and eighth house for Gemini natives. Saturn's transit in the eighth house will lead to a delay in work because of one or the other obstacle. For instance, a complaint may be filed against an ongoing assignment. Geminis should work independently in this period. They should be alert. Possibilities of receiving benefits from any property in the family will also be seen. Tension and suffering will increase due to Saturn's transit. Changes will also be seen at work. Family discord can increase. They can be issues with health.
Remedy-
Respect your mother and give her gifts.
Impact of Saturn's transit on Cancer
Saturn will transit the seventh house of Cancer. Because of this, some issues related to business and family can suddenly become a big problem for you. Your tendency to avoid work can increase in this period or you may also feel lazy. Your married life too may not bring you the desired happiness. For those who want to tie the knot, it will be a favourable time. There may be some cooperation from the higher authorities, however, hidden opponents will not let you take full advantage. Differences between partners are going to increase. As Saturn is copper based, it will lead to benefits as well.
Remedy -
Help the needy and donate some food items in the temple.
Impact of Saturn's transit on Leo
Saturn will transit the sixth house of Leo. Saturn's transit in the sixth house will give you the power to face your opponents firmly and you will also be able to defeat them. At this time you can face some health related problems. You may also have to visit the doctor a few times. You can win an ongoing debate in the family. There may be differences between you and your boss at work. Sometimes you will face difficult and adverse situations, but do not worry because you will be able to overcome them. There will be travel opportunities. Expenses will also increase.
Remedy -
Recite Shiva Chalisa continuously for 40 days.
Impact of Saturn's transit on Virgo
Saturn will transit the fifth house of Virgo. Your new relationships can begin at this time. If new friends can be made, then disputes may also arise with some old friends. Students receiving an education will need to work harder at this time. Students who are thinking of getting an education away from home should start preparing this time. The initial period in a love relationship will be a bit stressful, but gradually the relationship will improve. Parents will appear more alert about children. Couples who are waiting for child happiness can now get some good news too.
Remedy -
Donate mustard oil in a pot of meat
Impact of Saturn's transit on Libra
Saturn will transit the fourth house of Libra. You will be affected by Shani's Dhaiyya. This Dhayya phase will fall under the Loha category. Due to this, there will be a financial struggle. The impact of Shani will also increase the mental stress you get from the family. Sometimes you will have to bear unnecessary stress to accomplish certain tasks If you are thinking of starting some new work now, then be prepared for expenses. Guests will arrive at home. Some good news is also foreseen. Your friends will support you and you will be able to progress further. Be careful in love relations. It would be advisable to not be too stubborn and insist upon your point of view.
Remedy -
Worship Lord Vishnu.
Impact of Saturn's transit on Scorpio
Saturn will transit the third house of Scorpio. This will make you a bit lazy but at the same time you will try your best. You will work with all your heart and aspire to progress. Your work will move at a faster pace initially. You are also going to take your parents on a journey. You will not be very lucky in love but don't worry you will soon make new friends. Students should work hard and focus on their studies, not doing so can lead to problems later on. You will benefit financially at work and you will also make up your mind to buy new things.
Remedy -
Donate Kheer on a new moon day.
Impact of Saturn's transit on Sagittarius
Saturn will transit the second house of Sagittarius. At this time you will see the third phase of Saturn's Sade Sati. Mental stress is expected to reduce in this phase. There will also be some benefit that you can use to fulfill your debt and your stalled work. But take care because opponents will try to trouble you. Take care of your health. Accidents and any injury are foreseen. You will also travel long distances in this period.
Remedy -
Chant Shani Mantra 108 times regularly.
Impact of Saturn's transit on Capricorns
Saturn's transit will make you run from pillar to post. Your energy will be wasted on several activities which will not be required in the first place. You will experience a distance with the people around you. You can be a bit harsh in your love relationship in this period You can also feel alienated due to your stubbornness and your thinking. As Saturn Sade Sati is at its peak for Capricorn natives, it will lead to an increase in worries. There will be new opportunities in the field of work. Change of location is also foreseen.
Remedy -
Light an oil lamp under a Peepal tree.
Impact of Saturn's transit on Aquarius
Saturn will transit the twelfth house for Aquarius. You will tend to get angry in this period and may spend more than required. During this time you can be a bit more angry and will also be more expensive. It would be advisable to not take risks. Others may interfere more in your love life. There is also the fear of getting hurt etc. On the positive side, this period will be good to resolve legal issues. You will be able to defeat your enemies. You will also get a chance to visit a person equivalent to a Guru at a religious place.
Remedy -
Offer leaves to Hanuman ji on Tuesdays and Saturdays.
Impact of Saturn's transit on Pisces
Saturn will transit the eleventh house for Pisces. There is a good chance of earning profits in this period. Someone may suddenly enter your life and trouble you. You can feel the tension between your relationships and love affairs. There will be opportunities to hang out with friends. Some trips can also benefit you. You are more likely to hide things from others. Take care of your health, carelessness can cause problems. Relationships with loved ones may come under stress over ancestral property. Your children will light up your life with happiness.
Remedy -
Perform Jalabhishek on Shivling.
View More Articles