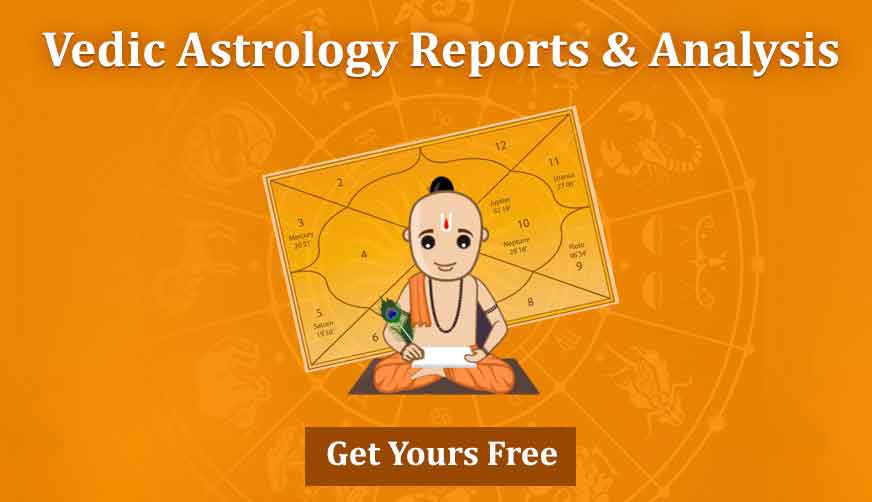 Sarwarth Siddhi Yoga 2020
To do any important work, it has been specified in astrology to take into consideration shubh muhurat. But sometimes, due to circumstances or lack of time, you might not get the specified muhurat or time, then in that case swarth siddhi yoga plays an important role.
Sidhi or satisfaction can be achieved by doing purposeful tasks in this yoga. It is often seen that amrit siddhi yoga and sarwarth siddhi yoga occur together, in this case it is considered as a suitable time. If you wish to start any work in this time or think of achieving success, then you will receive positive results. Here, we will be explaining in detail about the swarth siddhi yoga dates in 2020, if you will start your work during this time, then you can get positive results.
Swarth Siddhi Yogs occurring in 2020
Sarvartha Siddhi Yoga Dates January 2020
Begins at
Ends at
Date
Time (Hrs.Mins.)
Date
Time (Hrs.Mins.)
3 January
Sunrise
4 January
Sunrise
5 January
Sunrise
5 January
12:27
7 January
Sunrise
7 January
15:24
8 January
Sunrise
9 January
Sunrise
10 January
14:49
11 January
Sunrise
12 January
Sunrise
12 January
11:50
16 January
14:07
16 January
Sunrise
18 January
Sunrise
18 January
24:16
20 January
Sunrise
20 January
23:30
24 January
26:46
26 January
04:36
30 January
15:12
1 February
Sunrise
Sarvartha Siddhi Yoga Dates February 2020
Begins at
Ends at
Date
Time (Hrs.Mins.)
Date
Time (Hrs.Mins.)
3 February
24:52
4 February
Sunrise
5 February
Sunrise
5 February
25:59
6 February
25:21
7 February
24:01
12 February
11:46
13 February
Sunrise
21 February
09:13
22 February
11:19
25 February
19:10
26 February
Sunrise
27 February
Sunrise
29 February
04:03
Sarvartha Siddhi Yoga Dates March 2020
Begins at
Ends at
Date
Time (Hrs.Mins.)
Date
Time (Hrs.Mins.)
2 March
08:55
3 March
Sunrise
4 March
Sunrise
4 March
11:23
5 March
11:26
6 March
10:38
11 March
Sunrise
11 March
19:00
20 March
Sunrise
20 March
17:05
24 March
Sunrise
25 March
04:19
26 March
Sunrise
27 March
10:09
30 March
Sunrise
31 March
Sunrise
Sarvartha Siddhi Yoga Dates April 2020
Begins at
Ends at
Date
Time (Hrs.Mins.)
Date
Time (Hrs.Mins.)
2 April
Sunrise
3 April
Sunrise
10 April
21:55
11 April
Sunrise
10 April
21:55
11 April
Sunrise
12 April
19:13
13 April
Sunrise
21 April
Sunrise
21 April
10:23
23 April
Sunrise
23 April
16:05
25 April
20:58
26 April
Sunrise
27 April
Sunrise
27 April
24:29
30 April
Sunrise
30 April
25:53
Sarvartha Siddhi Yoga Dates May 2020
Begins at
Ends at
Date
Time (Hrs.Mins.)
Date
Time (Hrs.Mins.)
3 May
21:43
4 May
Sunrise
8 May
08:38
9 May
Sunrise
10 May
Sunrise
11 May
04:13
17 May
13:59
18 May
Sunrise
19 May
19:53
20 May
Sunrise
24 May
Sunrise
24 May
04:52
25 May
Sunrise
25 May
06:10
28 May
Sunrise
28 May
07:27
Sarvartha Siddhi Yoga Dates June 2020
Begins at
Ends at
Date
Time (Hrs.Mins.)
Date
Time (Hrs.Mins.)
4 June
18:37
5 June
16:44
7 June
Sunrise
7 June
14:11
14 June
Sunrise
14 June
24:22
16 June
Sunrise
17 June
Sunrise
20 June
Sunrise
20 June
12:02
26 June
Sunrise
29 June
12:02
Sunrise
Sarvartha Siddhi Yoga Dates July 2020
Begins at
Ends at
Date
Time (Hrs.Mins.)
Date
Time (Hrs.Mins.)
2 July
02:34
3 July
01:14
5 July
23:02
6 July
Sunrise
6 July
23:02
7 July
Sunrise
12 July
Sunrise
12 July
08:18
14 July
Sunrise
14 July
14:07
15 July
16:43
16 July
Sunrise
20 July
21:21
21 July
Sunrise
24 July
Sunrise
24 July
16:03
26 July
Sunrise
26 July
12:37
29 July
08:33
30 July
07:41
Sarvartha Siddhi Yoga Dates August 2020
Begins at
Ends at
Date
Time (Hrs.Mins.)
Date
Time (Hrs.Mins.)
2 August
06:52
3 August
Sunrise
7 August
07:19
4 August
Sunrise
7 August
Sunrise
7 August
13:33
9 August
19:06
10 August
Sunrise
11 August
24:57
13 August
03:26
17 August
06:44
18 August
05:43
18 August
Sunrise
19 August
04:08
26 August
Sunrise
26 August
13:04
30 August
Sunrise
30 August
13:52
31 August
Sunrise
31 August
15:04
Sarvartha Siddhi Yoga Dates September 2020
Begins at
Ends at
Date
Time (Hrs.Mins.)
Date
Time (Hrs.Mins.)
4 September
23:28
5 September
Sunrise
6 September
Sunrise
7 September
05:24
8 September
08:26
10 September
Sunrise
15 September
Sunrise
15 September
14:52
21 September
20:49
22 September
Sunrise
26 September
19:26
21 September
Sunrise
Sarvartha Siddhi Yoga Dates October 2020
Begins at
Ends at
Date
Time (Hrs.Mins.)
Date
Time (Hrs.Mins.)
2 October
05:57
3 October
Sunrise
4 October
Sunrise
4 October
11:52
6 October
Sunrise
6 October
17:54
7 October
Sunrise
8 October
Sunrise
9 October
24:27
10 October
Sunrise
11 October
Sunrise
11 October
25:19
17 October
11:52
18 October
Sunrise
19 October
Sunrise
20 October
03:53
13 October
25:28
24 October
26:38
29 October
12:00
31 October
Sunrise
Sarvartha Siddhi Yoga Dates November 2020
Begins at
Ends at
Date
Time (Hrs.Mins.)
Date
Time (Hrs.Mins.)
2 November
23:50
3 November
Sunrise
4 November
Sunrise
5 November
04:51
6 November
06:45
7 November
Sunrise
8 November
Sunrise
9 November
08:45
12 November
04:25
12 November
Sunrise
14 November
Sunrise
14 November
20:09
16 November
Sunrise
16 November
14:37
20 November
09:22
21 November
09:53
24 November
15:32
25 November
Sunrise
26 November
Sunrise
27 November
24:23
30 November
Sunrise
1 December
Sunrise
Sarvartha Siddhi Yoga Dates December 2020
Begins at
Ends at
Date
Time (Hrs.Mins.)
Date
Time (Hrs.Mins.)
2 December
Sunrise
2 December
10:38
3 December
12:33
4 December
13:39
9 December
22:33
10 December
Sunrise
18 December
Sunrise
18 December
19:04
22 December
Sunrise
22 December
25:37
24 December
Sunrise
25 December
07:36
28 December
Sunrise
29 December
Sunrise
31 December
Sunrise
1 January(2020)
Sunrise
View More Articles