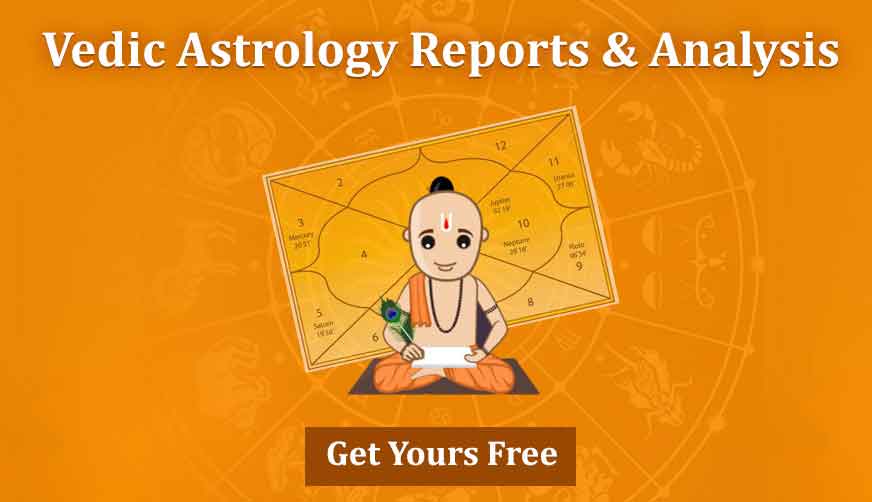 Margashirsha Month - 12 Moon Month | Hindu Calendar Margashirsha Month
In lunar months, Margashirsha is the ninth month. This month is also called Agahan month or first month in Gujrati, but in Vedic lunar month, its position is ninth. In this month Lord Vishnu and his Shankh bears great significance. This month is important for Puja rituals, holy bath and donations. Donations given during Margashirsha Purnima and Sankranti blesses the native with a good life. This will make the native free from all the sins committed and will increase his/her virtue and good deeds.
This month is important as Satyuga era started with this month's first date and Rishi Kashyap laid the foundation of Kashmir. The most important aspect of this month is that Lord Krishna claimed this month. In the Gita he said that "I am the month of Margashirsha amongst all of the 12 months".
How it got its name Margashirsha
It derives its name from Nakshatra Mrigasira and another aspect is that it is Lord Krishna's another form. The start of this month is from Purnima of Mrigashira Nakshatra. All these connections give it the name Margashirsha.
People Born in Margashirsha Month
Natives born in Margashirsha month have a sweet speech, they are wealthy and believes in religious rituals. They have many friends and can discharge their duties with the help of the third house, which signifies courage. They take a keen interest in charitable deeds.
Natives born in this month have good behavior and can win hearts. They get the benefit from their outside contacts. They may face struggle in their family life. In order to overcome this, one should pray to Lord Damodar and to get financial stability should place a "Shankh" in his worship place in the house.
Margashirsha Month Remedies
This month is considered a pious month and is well documented in Shastras. All those keeping a fast on Ekadashi or Dwadashi get rid of all their sins and the doors of heaven open up for them. On Purnima of Margashirsha, the Moon Lord is worshiped. Ekadashi of this month is called Moksha Ekadashi which means one gets salvation. On this day in Shukla Paksha Pratipada, the doors of Char Dham are closed.
Important things about Margashirsha
At the start of Agahan month, Lord Vishnu's Charubhuja Roop is worshiped.
Reading Bhagwat in this month brings happiness.
Taking a bath in holy rivers and donations will help in getting to the Vishnu abode.
Taking bath with Tulsi leaves in water will be beneficial.
Chanting "Om Namo Narayana" and Gayatri Mantra in the morning is beneficial.
Use of Jeera in food is prohibited in this month.
Festivities of Margashirsha
Margashirsha Purnima-
This is also called Batis Purnima, Batis means 32. This Purnima is named so based on the belief that worshiping on this day will give thirty-two times better results to the native than another day. On this day Moon is worshiped, water is offered in Ardhya and Satyanarayan Katha is read. This will give fruitful results to the native. Taking a bath in the Yamuna river is considered pious.
Kaalbhairav Ashtami -
On Krishna Paksha Ashtami of Margashirsha month Kaal Bhairav Ashtami is celebrated. Worshiping Kaal Bhairav on this day will help eliminate enemies from the life of the native. On this day a fast is kept and food is given to the Brahman and poor which will give pious results.
Margashirsha Ekadashi-
This Ekadashi is considered important as fast kept on this Ekadashi will help remove obstacles in the life of a native and bring in success.
Pishach Mochan Shraddha -
There are several ways of performing this Shraddha. This is very important because observing this fast will lead to peace to the souls of ancestors who have died a sudden death. This fast provides them Mukti or salvation.