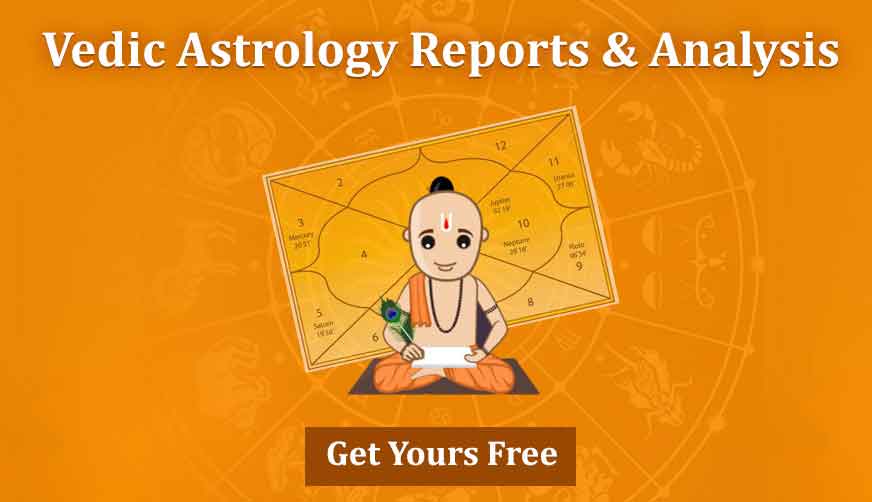 Tritiya Tithi | Tritiya Meaning | What is Tithi in Hindu Calender | How is Tithi Calculated
The ruling Goddess of Tritiya Tithi is Gauri. A person born on this date should worship Goddess Gauri. This Tithi comes under the category of Jaya Tithi. Just like its name, this Tithi brings victory to the native. So, if you want to achieve victory in your work or over someone, then selecting this date will be beneficial for you. It is considered good to commence work in the military, finalize court cases, buy arms or vehicles on this Tithi.
Tritiya Tithi Yoga
Tithis help in determining Suyog, Kuyog and Muhurats. If Tritiya Tithi falls on a Wednesday, then it becomes equivalent to Mrityu Yoga. This Yoga is formed in both the Pakshas of the Moon. Apart from this, if Tritiya Tithi falls on a Tuesday in any Paksha, then Siddha Yoga is formed. Any work done during the Siddha Yoga will bring auspicious results. When this Tithi falls on a Wednesday this Tithi forms the Dagdha Yoga. Performing any auspicious work is prohibited in Dagdha Yoga.
Worshipping Lord Shiva is prohibited in the Tritiya Tithi of both the Pakshas. It is believed that Lord Shiva is playing on this date.
Qualities of a person born on Tritiya Tithi
Those born on Tritiya Tithi always strive to achieve success in their life, their financial condition is not very good due to lack of hard work and they get jealous of others. They can also be a little lazy and may not do well because of this.
These natives do not have a fixed mindset. They keep changing their opinion due to one or the other reason. In this case, if they find the support for someone who can make them aware of right and wrong, then they will become capable of achieving success in life.
Struggle in the financial sector will remain, the main reason being dependence on others. They try and look for shortcuts. In such a situation, they keep their necessities minimum and try to make do with few things only. They are also not fond of traveling. They will love their family and will also be successful in love.
Festivals celebrated on Tritiya Tithi
Many festivals are celebrated on Tritiya Tithi. Kajjali Tritiya, Gauri Tritiya (Haritlika Tritiya), Sadbhavya Sundari, etc. many fast and festivals are organized on the Tritiya Tithi of various months. Some of the important festivals celebrated on Tritiya Tithi are -
Akshaya Tritiya
Shukla Paksha of Vaishakh month is celebrated as Akshaya Tritiya and Parshuram Jayanti. This day is also recognized as a very important Muhurat. That's why on this day marriage, Graha Pravesh, etc. auspicious work can be done without determining any Muhurat. Along with this bathing, charity, chanting, etc. brings auspicious results on this day.
Gangaur Tritiya
Gangaur Tritiya is celebrated on Chaitra Shukla Tritiya. This festival is mainly celebrated for the welfare of the native. On this day, married ladies observe fast for the well being of their husbands. On this day idols of Lord Shiva and Goddess Parvati are established and worshipped. Swings are prepared and Gods and Goddesses are given swing rides. This simple ritual holds great importance.
Start of Kedarnath Badrinath Yatra
On the Tritiya Tithi of Shukla Paksha of Vaishakh month, Kedarnath, Badrinath, Gangotri and Yamnotri Yatra starts. On this day, the doors of the Kedarnath and Badrinath temples are thrown open & the Char Dham Yatra starts.
Rambha Tritiya
Rambha Tritiya is celebrated on Jyeshtha Shukla Tritiya. Married women observe fast on this day for the long life of their husbands, to bear the child and their happiness. Unmarried girls observe fast on this day to get a suitable life partner.
Teej
Teej is celebrated on the Shukla Paksha of Shravan month. At the time of Teej nature can be seen in its full beauty. On this day, swings are put on trees & enjoyed by swinging on them. Females observe special fast on this day. It is also known by the name of 'Hariyali Teej'.
Varah Jayanti
Varah Jayanti is celebrated on the Tritiya Tithi of Shukla Paksha in Bhadrapad month. One of the ten incarnations of Lord Vishnu is Varah's avatar. Lord Vishnu saves the Earth in his Varah avatar. Lord Vishnu incarnated in Varah Avatar to kill Hiranyakashyap.