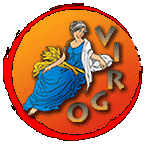 Your birth ascendant is Virgo and today is Wednesday. This day will pass pleasantly and favorably for you from financial and business point of view. You will remain extremely busy today.
Favorable lines for people of your ascendant today are mathematics, accountancy, and astrology. If you have a courier agency or company, this will be a favorable day for you. This is also a good day for those involved in performing arts like acting, etc.
You may also be profited through the business connected with copper or other combined metals. Business undertaken in glass industry, manufacture and sale of mirrors and other glass products is likely to provide you with profit today. Writing poems may bring you satisfaction and happiness along with profits.
The business conducive to your nature is printing. You may be highly profited through financial investments or through prior investments made. You are advised to study the share market carefully. In case you visualize profits, then you may opt for making investments. Before making any investments, consider all aspects and only after you are convinced, should you go ahead with the investment.
You will be profited if you use green color extensively today.