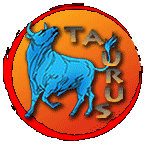 Today is Wednesday and your birth ascendant is Taurus. This is an auspicious day for financial considerations. There are possibilities of making good profit from your financial and business deals during the course of the day. You will be benefited through your financial investment from the areas below.
You may enter into investments in areas mainly relating to knowledge and education like opening up of coaching centers, starting an educational institution etc. You can invest money in the field of acting. You can invest money for becoming an actor in theatres, films or Television serials. You can also put your money in such areas where a messenger plays an important role like in courier companies, post offices etc. You can also make investments in entertainment industry.
Among the metals, brass and other similar metals will be profitable for you. Writing poems is another source of profit. Also you may go for publication of your own poem collection. But evaluate all aspects beforehand. There are chances of your earning money by providing astrological truths. You can start such coaching institution where women can learn the art of singing and painting. Apart from this, you can construct houses or schools for women or invest money in it.
The above fields will be equally profitable for all classes of society - the poor, middle class and the rich. You should put your money in those areas from where you expect profits and which suits your choice. All the areas mentioned above will continue to be profitable for a long time for Taurus ascendants.