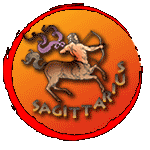 Your birth ascendant is Sagittarius and today is Wednesday. This day will be favorable for you from finance and business point of view. You will be busy throughout the day. You may invest money in various forms of business assignments as well as in shares today.
You may earn good amount of profit through acting or through theatres today. Editing in a publishing house etc. may provide you with excellent profit today.
You may acquire considerable amount of money through astrology. Likewise, mathematics may be a medium of earning good money too. If you are a commission agent or a broker, you may get an opportunity to make good money.
This day will be good for courier business, business of copper, and glass. Trading of pulses can also yield good profits for people of your ascendant today. You may also make profits from businesses connected with entertainment like malls, movie theatres, etc.
You may be provided with an excellent opportunity for earning profit through the medium of women's hostels, schools and the training centers meant for imparting training in music, painting etc.